The mind boggles!
Win the Club Shirt Of Your Choice Simply by Speaking Your Mind!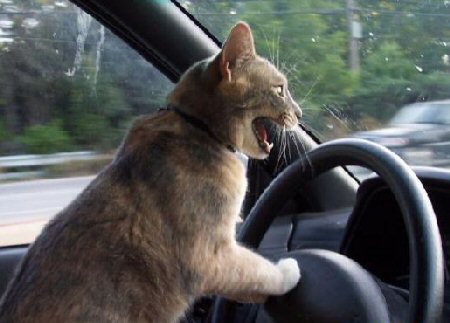 Wigan Athletic footballer Charles N'Zogbia has been arrested over allegations that someone else completed the written part of his driving test.
He was held on suspicion of causing fraud by false representation as he turned up at Sale Driving Test Centre in Greater Manchester on Wednesday.
The French winger, 23, was at the centre to sit the practical part of his test when he was arrested, police said.
He has been released on police bail until 3 June.
The Driving Standards Agency would not comment.
Mr N'Zogbia, who joined Wigan last year from Newcastle United, scored the winning goal when his team beat Arsenal 3-2 on Sunday.
Although he is French, Mr N'Zogbia is eligible to represent England on the basis of residency and there have been calls for him to be selected by manager Fabio Capello. (BBC Sport)
One wonders exactly how Mr N'Zogbia tried to fiddle the written exam. I remember when I did my written exam I failed miserably because I answered every question by simply always pressing option D on the multiple choice selection and then closing my eyes during the hazard perception portion. I failed.
If anyone has some interesting gossip as to just how the Wigan winger attempted to beat the system, or has some funny ideas as to how best manipulate the test why not share them in the comment section below.
Join Our Facebook Fan Page for the Latest News/Rumours/Forums/Videos/WAGS/Funny Stuff/Features!