With a weekly 'Offside View' of the footballing world new COS contributor EAVESY DOES IT takes a look at World Cup Fever!
Join Our Facebook Fan Page for the Latest News/Rumours/Forums/Videos/WAGS/Funny Stuff/Features!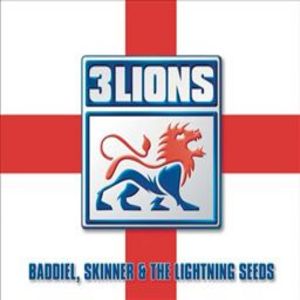 Here we go with the 4 yearly cycle.
Right now, emerging from woodwork countrywide are 'massive football fans' who will adorn their cars with St George flags, have a Wayne Rooney screensaver, go to the bookies and stick £20 on us winning the thing, buy a new barbecue and Frank Skinner's England songs double album. They'll change their profile pic on Facebook to an image of the trophy and go out and get themselves a new 42″ plasma to see it more clearly on.
They'll worship the players and sit on the edge of the sofa for every game, not bothering to watch any other team's matches as they don't matter right?
A major player will be an injury or fitness doubt and everyone will be given a medical education in that aspect of a sportsman's body. For years, people will across the country will use this new knowledge whenever someone grimaces on a football pitch – for example 'Oh, it looks like he's done his metatarsal, that'll be six weeks'
By the time the actual tournament starts, England will be evens with the bookies to win the thing. Despite winning, we'll struggle against the first opponents which will lead to the nation (led by the papers) obsessing over formations and combinations, the phrase 'Christmas tree' will be used.
The manager will then rightly ignore all this and start the next game with exactly the same formation.
Newspaper journalists will spend what should be one of the highlights of their career making up as many headlines with the word 'ROO' in as possible. For example if England win 'ROOTHLESS', if England lose 'ENGLAND ROO MISSED CHANCES' and if Rooney gets sent off again 'ROONATIC'.
Then, as will happen to every country but one, we'll go out without the trophy.
This will of course be the fault of one person, Capello, Wazza (as they'll call him), Stevie G, JT etc etc
The player will then be hung out to dry and ripped to shreds for the fuel of a nation of dimwits.
The player concerned, being a committed professional, will scrape themselves up and start the season with their club team.
Throughout the season they'll be booed at every away ground.
Then the qualifiers will start again and the player will do well. The papers will inform us they have redeemed themselves and showed true English spirit to fight back.
And so the cycle begins.