Public viewing of World Cup banned across entire region of the East African country.
Join Our Facebook Fan Page for the Latest News/Rumours/Forums/Videos/WAGS/Funny Stuff/Features!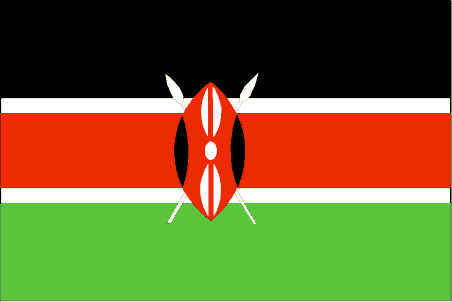 Football fans in north-eastern Kenya have criticised a decision by a Muslim leader to close public video halls ahead of the World Cup.
Many Kenyans watch live football in video halls via satellite because they cannot afford the technology at home.
But Sheikh Khalif Mohammed has shut the halls down in the town of Mandera, saying the satellite channels expose children to pornography.
The move has sparked anger in a nation where football is hugely popular.
The BBC's Bashkas Jugsodaay in Mandera says fans have told him they will do anything to watch the World Cup, which begins in six weeks' time.
Some even said they planned to cross the crocodile-infested river Dawa to watch games in neighbouring Ethiopia.
"If the chiefs [clerics] don't lift the ban, I will go anywhere for the World Cup – from the first day to the last day," said a man who did not want to be identified.
Sheikh Mohammed said the video halls were a bad influence on local children and encouraged them to miss school.
"If anyone wants to go watch the World Cup at his house or her house then we have no problem. But public – no," he told the BBC. (BBC Sport)
You have to feel sorry for the masses of Kenyan football fans who were hoping to watch the World Cup this summer and you have to wonder the merits of the argument adopted by Sheikh Khalif Mohammed, if he believes that satellite channels are exposing children to pornography, could he not just enforce a ban on video halls showing porn? This would seem to be the most obvious answer to the problem.
The idea that supporters will cross crocodile infested rivers to watch games is also a tad worrying, surely they can't be planning such adventures for the likes of Slovakia Vs New Zealand, for Brazil Vs Portugal I could understand, but surely not all the games are worth risking your life for. But seriously this particular Kenyan leader has adopted a very draconian approach that will affect a great many people.
With any luck he will see sense and the people of north-eastern Kenya will get to enjoy the tournament along with the rest of us.