Old Trafford would love to see the Gold and Green shirt brought back to life but it seems that the Glazers have other ideas.
Join Our Facebook Fan Page for the Latest News/Rumours/Forums/Videos/WAGS/Funny Stuff/Features!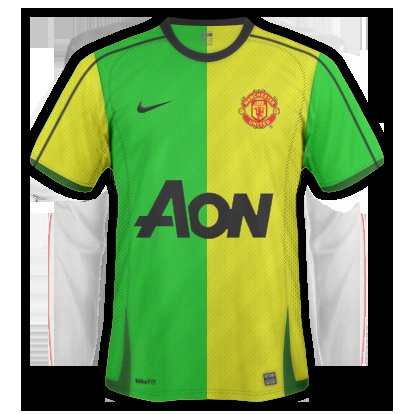 Ok, so it seems unlikely that the Green and Gold kit is about to make a comeback and below are some crudely captured pics of the new kit. However instead of buying those why not join our friends at the Manchester United Supporters Trust instead? CLICK HERE to join the ever growing band of Old Trafford fans who wish to make their displeasure heard.