Because sometimes important work just has to wait!
Find, Compare and Buy 2010 World Cup Tickets at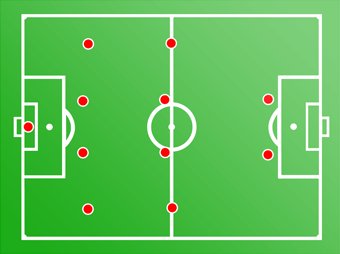 Pretend for a moment that you are not at work and that there are no important deadlines to meet. Instead make it your purpose in life to construct the best World Cup XI you can! Imagine that such a mission would be rewarded with some sort of Nobel Prize for Football.
To make this mission a little more exciting and to prevent some smart arse from merely naming an entire Brazil line up (and believe me you know someone would) in this team you can select just one player from each country taking part in this summer's tournament. Yes, this will indeed be tricky.
You can pick whichever formation you like, as long as its not some Barry Fry crazed 2-1-7 madcap attacking scheme. Simply fill in the cut and paste thingy below and see what your fellow fans make of your selection.
WORLD CUP DREAM TEAM
1.
2.
3.
4.
5.
6.
7.
8.
9.
10.
11.