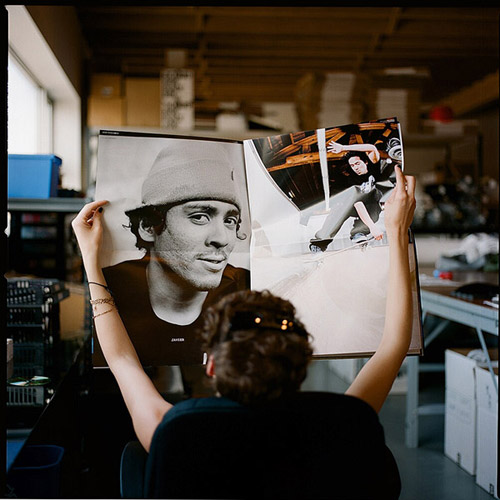 An interesting opportunity has come across our desk here at CaughtOffside. Skateboarding magazine SNEEZE, famous for is oversized pages and photography, is planning to meld football and skateboarding culture for its upcoming World Cup issue and has asked us to help find talented writers from the COS ranks to contribute (yes, you get paid). Your work will even go international as SNEEZE is distributed to retailers in the US, UK and Japan.
So if you're interested, please carefully read the job details below followed by instructions on how to apply.
– A dark/evil/corruption/money/girls/sex football article. (for example, digging into dubious player ownership)
– Written newsy style with direct quotes from primary source(s) which you obtain first hand for this article (for example, speaking directly to a football agent)
– Written for a broad audience with more of a street/skateboard demographic, not someone who just follows and knows everything about football otherwise. It doesn't have to be written for a skate crowd with skating analogies or what not, but written so someone who doesn't know football can still find it to be a compelling piece.
– At the same time, needs to be well written, smart, but don't feel like you have to write "safe" or hold back on what you want to say. It's a skating magazine so you have a good amount of leeway in what you write.
– Final article should be 1200-1500 words (compensation is USD$0.15 per word)
To apply to contribute to the SNEEZE World Cup issue, you must submit your article IDEA ONLY based on the above to editor@caughtoffside.com by May 14th 2010. Keep in mind if you are selected then the final article will be due May 25th.
We will forward your application to SNEEZE and they will contact you to let you know if you have been selected as a contributor.
More details on SNEEZE magazine below:
SNEEZE'S mission is to expand the street inspired culture of skateboarding to unexpected references, places and images, thereby presenting to our readers an authentic guide and resource for life today.
SNEEZE is a poster size, less is more, full color, no binding, soft fold publication. With page size so huge, photos and ad material become ever changing poster/art on the wall. Each turn of the page is meant to be an unpretentious, true and honest source of surprise.