Every Tuesday expect some pearls of wisdom from the actor you wouldn't want to meet in a very dark alley. Please note that Ray Winstone was in no way involved in the making of this series of articles which were designed to make you chuckle.
Win the Club Shirt Of Your Choice Simply by Speaking Your Mind!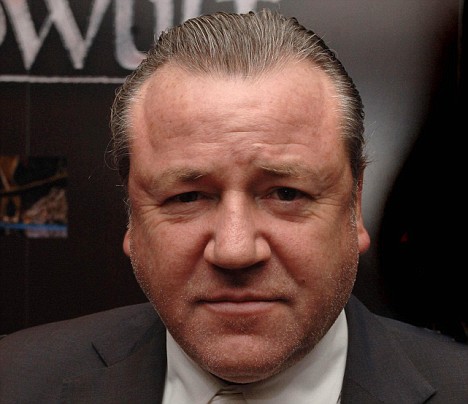 Do me a favour. I'm a Cockney, I'm a Cockney, I can not believe that they gave Frankie Zola the heave-ho. I mean, yeah he had a shocker of a season but come on. Ain't football a fickle thing. He was magic last season but one bad year and you're toast. I mean who can sack someone so charming, maybe I'll hire him, its good to have a smily face around the house.
Now onto the World Cup bid, that mug Triesman may well have put the kybosh on our bid by making spurious claims. What a fucking dipshit. Spouting his mouth off whilst porking that not so young bit on the side, what a muppet. If he mucks up our chances of hosting the 2018 World Cup then I will personally pay the nonce a visit and it won't be for a fucking sherry!
Good to see Scotty Parker in the England squad, that cost me a few bob I can tell ya. That Capello takes some bribing, I jest of course. How the fuck did Emile Heskey get the nod ahead of Carlton Cole, that's a fucking mystery. Anyway whoever is wearing those proud lions on their chest will get my vote of confidence.
Talking of the World Cup I have full faith in Capello to get our guys singing from the same hymn sheet. About time we won the fucking thing. I was a babe in arms back in 66′ and I still remember it like it was yesterday. The cockles, the whelks the flags, what a time, an innocent time. Its all Ipods and Starbucks now. Fucking shit. £5m for a coffee, what a fucking rip off. Anyway I digress. Come on Wazza and the boys make us proud to be British, come back with the fucking trophy, steal it if ya ave ta!
Anyway thats all I got time for this week. Got put some money a greyhound with three legs. Take it easy and meet you same time same place. Take care my son.