Look at him. He's one of those referees who likes to make himself the centre of attention. Yes, this is Carlos Simon and he is in charge of England vs Unites States. Expect him to do something that will anger or annoy the entire country.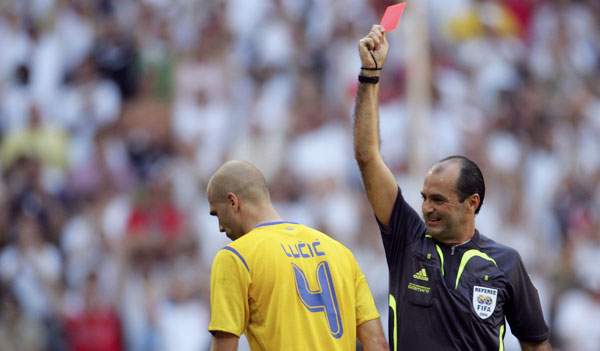 Watch his insanely smile whilst giving poor little Teddy Lucic a red card
I have a sneaky feeling that John Terry may get similar treatment, but that could be because I am an extreme pessimist.