As the big game draws ever nearer we talk to former Nottingham Forest, Tottenham and Leeds United midfielder Steve Hodge about 1986, Brian Clough and his best ever XI.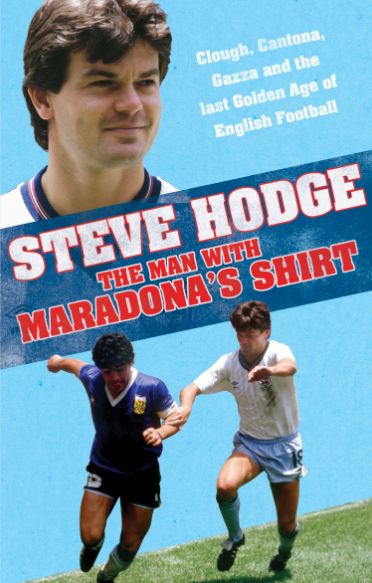 So what have you been doing since you hung up your playing boots and what did it feel like when that chapter in your life was over?
I've done media work, obtained my coaching badges and worked at Nottingham Forest Academy. When I finished playing professionally it was a sad day but I was approaching my 35th birthday so I was thankful that I had had a long time as a player.
Was there a point when you just knew that the time was right to call it a day or did you feel you could have continued going if offers were on the table?
The time was right, injuries and young players who were fit and eager made playing the game difficult.
Rewind to that fateful day in June 1986 in sweltering Mexico City. What do you remember of England's defeat against Argentina?
The Atmosphere was calm but determined before, optimistic at half time, frustrated and despondent at the end of match.
What was it like to take part in a World Cup Finals Tournament? You took part in two, albeit one from the bench, what are you abiding memories of Mexico 86 and Italia 90?
Two brilliant tournaments, both had tough starts and crushing disappointments at the end. We had great togetherness as a group, a manager who everyone respected and superb players. My personal highs were Poland, Paraguay and ArgentinaI in 86 and Gazza's emergence, the size of the Cameroon players and the penalty shoot out against Germany. To be involved in two world cups is a priceless experience.
As a player who spent a great deal of time at Nottingham Forest under the Brian Clough regime did you feel that the managerial legend was fairly portrayed in both the book and film versions of 'The Damned United'?
I've only seen the film but Michael Sheen played the part really well and I felt he portrayed Brian Clough's character excellently.
What was it like to play under Clough and Bobby Robson in the same time period? Were they like 'Chalk and Cheese'?
Nobody was like Brian Clough, he was a unique genius and only Jose Mourinho is comparable in terms of character and achievement. Sir Bobby was somebody who swept you along with his enthusiasm and upbeat attitude but he could when needed, raise his voice to emphasise his displeasure. I felt some fear when Brian Clough was around whereas there was more calmness when Sir Bobby was in your company.
What are your thoughts on modern day football?
Modern day football is technically superb. The money is silly but the top players who are brilliant at what they do deserve to earn the big money. Even the average players have fantastic deals and who can blame them,their agents are only doing their best for their clients
Could you name a composite eleven of the best players you ever played alongside or against.
Peter Schmeichel
Viv Anderson
Franco Baresi
Guido Buchwald
Paolo Maldini
Lothar Matthaus
Paul Gascoigne
Glenn Hoddle
Johan Cruyff
Diego Maradona
Gary Lineker
What's next for Steve Hodge? Managerial ambitions or Football punditry?
I would love the chance to be a full time coach in professional football which is why i obtained my coaching badges, whether I get the chance is another matter. I also really enjoy the media work I do and I'm hoping to do more in the future.
We have a free copy of Steve's fantastic autobiography to give away to one lucky winner who can answer this incredibly easy question.
Q: Who did Steve Hodge play his last ever league game for?
Send you answer and postal address to editor@caughtoffside.com and we will pick one lucky winner at random.