The public have spoken!
Join Victor Chandler and get upto £125 worth of free bets!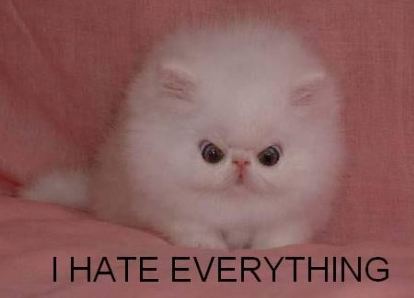 After over 13,000 votes we bring you the definitive list of the most hated people in football.
Ten. Michel Platini (UEFA President)
There is something about the former French footballing great that rubs people up the wrong way. Such is the perceived hatred towards the one time midfield maestro that even a spell in hospital earlier this month for a suspected heart attack, turned out to be a bout of the flu, failed to garner much sympathy. Let that be a lesson to you Mr. Platini, feigning a serious heart condition will not help you gain any supporters.
Nine. Didier Drogba (Chelsea and Ivory Coast forward)
The fact that the 32 year old does immense good for his home nation and has reportedly been responsible for stopping civil war in the Ivory Coast mean very little to some it seems. He may have raised countless millions for those in real poverty but the constant diving (which he has admittedly toned down) and barracking of officials has made him a player who attracts a great deal of anger. Didn't stop him from finishing top scorer in the Premier League last term, so clearly he is not the kind of person to take abuse to close to his heart.
Eight. Gary Neville (Manchester United right back)
Suspect that Liverpool fans have been block voting but the veteran full back does have a reputation for having one of those faces people would like to slap…with a plank of wood. Years of abuse at the hand of arch rivals from nearby Merseyside was dealt a somewhat misguided revenge mission as the Man United man decided to run 90 yards to celebrate a last gasp Rio Ferdinand winner to celebrate in front of….the Liverpool fans.
Seven. John Terry (Chelsea and England centre back)
Allegedly sleeping with your former team mate's other half will never help your popularity and the ensuing farce that followed, where allegation after allegation filled the tabloid press pages, meant the Stamford Bridge man lost the captaincy of his country. Some blame that debacle as one of the reasons England failed in South Africa, which is a little hard to swallow. Nonetheless the battling centre back scores high in the hate stakes.
Six. Emmanuel Adebayor (Manchester City and Togo forward)
The former Arsenal man got a lot of deserved flak for the manner in which he first attempted to engineer an Emirates exit. When told he was going nowhere he put in a less than impressive season where he spent large chunks of games wandering aimlessly around the pitch looking sorry for himself. He was of course sold to Manchester City where he then came up against the club that made him a household name, he then rewarded his former employers by celebrating a goal in a manner which almost caused a riot (see video below). Five. Ashley Cole (Chelsea and England)
Another player who left Arsenal in somewhat controversial circumstances, having 'accidentally' found himself in the same hotel as various Chelsea representatives with a pen in his hand and a wish to make oodles of cash, Mr. Cole furthered his tarnished reputation by cheating on his ludicrously hot wife Cheryl with a myriad of rather cheap looking loose women. Apparently on the verge of a move to Real Madrid where he may well look to send sexy texts to an entirely new set of cheap looking loose women.
Four. Tom Hicks and George Gillett (Liverpool co-owners)
These two Americans are not popular in Merseyside. Having bought the club using loans and bad debt Messrs Hicks and Gillett made a succession of promises that failed to come to fruition, most notable of which was their claim that a new stadium would be in the works by March 2007, a promise that has since been proven a tad over optimistic at best and a lie at worst. They have been dubbed as "asset strippers" who were "draining the club with their greed" by a member of parliament. They are now attempting to sell the club, a task made all the more problematic by the fact that they have in fact gone a long way to making the European giants a far less bankable business due to their own mismanagement.
Three. The Glazers (Manchester United owners)
From one set of American owners to another. The Glazers have managed to lumber Manchester United with reported debts of £1.1b, which is all the more impressive a feat of ineptitude when you take into account that the Old Trafford side is perhaps the most marketable brand in European football. Recently the subject of a BBC Panorama investigation, the billionaire Malcolm Glazer has managed to become an even more unpopular man and a constant stream of protests against the club's owners is sure to be on the cards next season. Green and Gold scarf sales in the area will rocket!
Two. Sepp Blatter (FIFA President)
He may seem like a doddery old forgetful fool but in fact the Swiss man who runs the World's footballing governing body is far far more of a danger to the sport as a whole than he is to himself. Various claims of corruption, outrageously sexist remarks and involvement in car crash cover up are just tips of various icebergs that seem to doggedly follow the 74 year old. His pragmatic approach to rule changes are another amusing aside.
Watch Blatter's comedy fall below (it will make you laugh)
One. Cristiano Ronaldo (Real Madrid and Portugal attacking midfielder)
The undisputed number on on this list with 17.4% of all votes. There is no doubting the talent the Real Madrid attacker, equally there is no doubting the preening self obsession he appears to possess. Oh, and he just adopted a baby, which just takes his whole media hogging fascination to a whole new level. The ease with which he goes to ground at the merest suggestion of a tackle and the fact he is incredibly greedy on the field of play are other issues that appear to annoy people ad infinitum. See below amusing interview conducted by inept young 'journalist' which results in Cristiano suggesting "maybe someday, someone will kill you"!
Quality CaughtOffside T-Shirts Available