We have teamed up with Absolute Radio to come up with a Fantasy Football League experience second to none!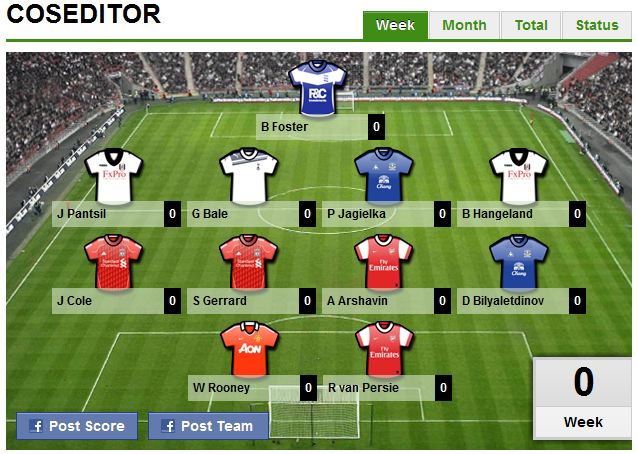 Do you like Football? Do you like to prove to everyone on planet earth just how much you know about the game? If your answer to either, or both, of these questions is in the affirmative then you need to join our Fantasy Football League. Its Free and you can win a whole load of cash and have good fun in the process, just follow the incredibly easy instructions below.
All you need to do is CLICK HERE to go to the sign up screen or visit http://rocknrollfootball.fantasyleague.com/Index.aspx?ReturnUrl=/Teams.aspx
As well as the overall prize of £20k we are offering a separate £500 prize for the winner of the CaughtOffside mini-league, which I am sure you would agree is most generous of us. Remember its completely free to join and you can enter up to two teams.
Once you have signed up and picked a team just go to the private league section and find us by using the following PIN number 1312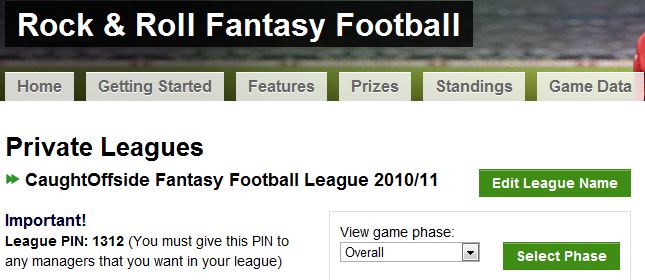 The new season is getting closer and closer so make sure you don't miss out. During the course of the season we will be updating everyone with the latest successes and failures of our league members and attempting to offer advice in the form of insightful Fantasy Football tips and suggestions.
If you have any problems with the sign up process then by all means email us at editor@caughtoffside.com
Good Luck!