Former Manchester City star Steve Lomas took time out of racing in the Betfair Five Horse Race at Kempton Park earlier this week to talk to Caughtoffside about what to expect from the Citizens this season.
Bet on Real Madrid to win the Champions League Join Betfair and get £25 free!
Join the Free CaughtOffside Fantasy Football League and Win £20k!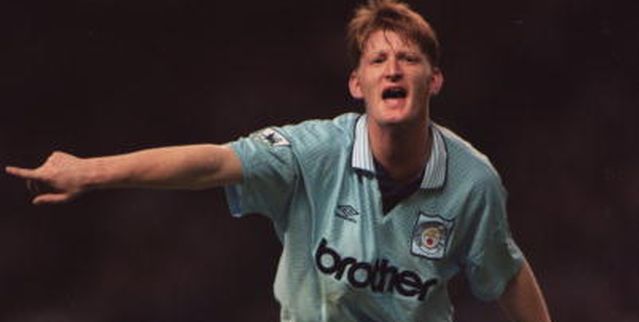 You can read the full interview with Lomas below.
So City are spending big this year?
Yeah, they have obviously had another go at things.
So what do you think their chances are for the upcoming season?
I think they might make the Champions League but I don't think that they'll win it (the Premier League).
Do you think it's difficult because they have so many new players coming in?
You still have to gel the team, you still have to think about team spirit which is a big point. Theres now going to be multicultural change in the team. You look at the last two winners, Man United and Chelsea and they do have the multicultural stars, but they have a core of British players that gel the team together. I'm hoping that some of the young players can break through. City haven't really got many British senior players, you have Gareth Barry, Joleon Lescott, Wayne Bridge is debatable because it looks like he may be under pressure, but they haven't got a core of senior players that have been at the club for a significant period of time. There's a lot of young lads, so hopefully they can stake their claim; the likes of Micah Richards and Steven Ireland.
It looks like their places aren't safe with City's spending, they look like they could be shipped off?
Yeah, that's the problem. But you still need to harness team spirit and gel the team. When you have players in your team it's about keeping them all happy and keeping them all focused. It's about giving them a common goal and hopefully they all realise that. The manager will say that they're not going to play so many games this season and they have to accept that. They play so many games they get used to playing a certain way and then you start all over again, but you still need to have a togetherness and that gets harder when you bring in a lot of different cultures; trying to marry everything together.
Do you think football has changed from  the days when you played?
We had a lot of foreign lads in, but the teams that I was involved in that did well like West Ham, had a core of British players. I'm not taking anything away from the foreign lads because they have brought a lot to the game which is good, but I believe they need to realise and understand what it is all about to play for British teams. I think the players that have grown up with clubs and have played for them for years have a certain affinity with the team. They may have been young lads but they realised it was a family club and everyone chipped in together.
We did very well the first five years, we had the likes of Kanoute and Ile Berkovic come in. I think it's the good players that come in to help improve the team that have no problem. It's the average ones that hold other players back. I hope that's not the case with City who might only be bringing in players from respect and reputation. Sylvinho was a fantastic player and they needed to bring him in because Wayne Bridge was injured, but you would like to think that there would be somebody native who could push through. Mancini has played some of the younger lads and given them their débuts towards the end of the season, so hopefully that will still be the case next season.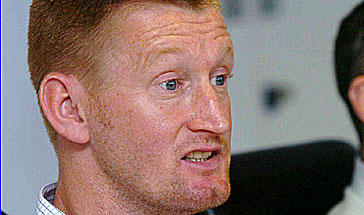 Do you think it's a harder struggle for young players to break through the youth?
Definitely. It's definitely harder because even the academies are bringing in players from overseas. When I was at Man City we had British boys and very few foreign lads. They aren't just cherry picking native players but they are scouring the world for talent. Look at Man United bringing in the two twins, so it's things like this that make it harder.
In light of City's big spending over the past two seasons, Lomas went on to justify why footballers are paid so highly.
You look at players who are earning from 60K to 100K a week upwards. Do you think players are overpaid or do they warrant their high salaries.
I don't think so. I have seen players like Paul Legg who had to retire from the game who would have clearly made a fortune out of it. It can be over in a blink of an eye and it was for Paul, although he battled bravely and had nigh on 20 operations on his knee. So having seen things like that, I'm not one of these old players who disagree with the high amounts. As long as the lads understand that they have an obligation and a loyalty to their club. I think that those sort of players are on the decline though. Gone are the days of testimonials. We don't see players like Carragher and Steven Gerrard any more who have played for clubs their entire careers. There is the odd exception but looking back 10 years ago it was far more of a common occurrence. But I think them days are gone.
I don't begrudge players for earning what they earn as long as they respect the club they play for rather than use them as a stepping stone. I hate when foreign players come in and use a club as a stepping stone. I think it's so disrespectful – but in terms of money in can be over in an instance so they should be making what they can.
Talking of loyalty, you don't really find that in today's game. Everybody is angling for the bigger move and more money.
I don't think you can blame players who are ambitious that want to play for bigger clubs and win things. Players want to move up leagues and as a player you want to play at the highest level possible, but I think there is a right way and a wrong way of doing things. James Milner being a prime example.
He went to Aston Villa and used it as a stepping stone to get to the next level. I respect his ambition but who is to say he goes to Man City and doesn't play? But you can't argue against ambition as long as it is done for footballing reasons. Some would argue that Milner has moved to city to win things, but it leaves a certain amount to a man's perspective.
Despite his affiliation with Manchester City, Lomas is backing local rivals Manchester Utd to win the Premier League this season.
Who will win the league?
I still think Manchester United. They will come back stronger this year.  It will be a good campaign. You have Tottenham who are strengthening and Liverpool who are going to come back again this year because Torres and Gerrard  are staying. Joe Cole has signed for them and I think the manager will sign a few more players too. Roy will tighten them up and I think that they was a club that really needed that. I believe that Rafa lost the dressing room. There didn't seem to be any enjoyment in the way they played.