Villa Park Americans are sticking together.
Think West Ham will get relegated? Join Bet365 and get upto £200 free!
Join the Free CaughtOffside Fantasy Football League and Win £20k! CaughtOffside Fantasy Football League – PIN Number 1312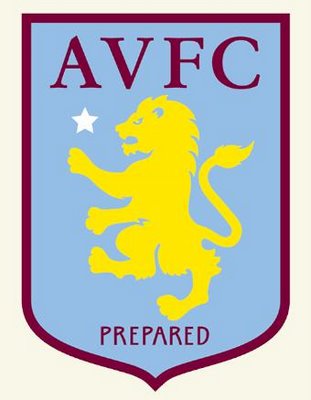 Randy Lerner's pal and fellow Aston Villa board member General Charles C. Krulak has blasted Martin O'Neill for thinking he is bigger than the club.

Villa's hierarchy are still coming to terms with O'Neill's shock decision to quit as boss just five days before their opening Premier League game.

US tycoon Lerner, 48, flew into Birmingham yesterday to hold a series of meetings after making reserve team boss Kevin MacDonald caretaker.

Lerner is proceeding with the £26million sale of James Milner to Man City and still hopes to get Stephen Ireland in part-exchange.

Villa have agreed two different fees with City for Milner depending on Ireland's availability.

But including Ireland is still Villa's preferred option and club officials held talks with the City midfielder's representative yesterday.

MacDonald will be in charge for Saturday's visit of West Ham and is being given a chance to pitch for the job.

But the Villa owner, chief executive Paul Faulkner and Lerner's US compatriot Krulak are still fuming with O'Neill's timing.

Krulak, a Vietnam veteran, said: "No one person is bigger than Aston Villa Football Club.

"Not Randy, not me, not Paul and not Martin.

"What is interesting is that apparently only three of those named understand that fact.

"One of the sad things about this whole affair is that Martin quit when he did."

MacDonald held a meeting with the squad yesterday and may recruit ex-Villa player Steve Staunton to assist him after O'Neill's coaches Steve Walford and John Robertson also left.

Jurgen Klinsmann and USA coach Bob Bradley are both keen on the Villa Park post as O'Neill's permanent successor.

The new manager will have to work within a stricter salary structure after O'Neill spent over £100m on signings as the club's wage bill rocketed to £70m.

But Krulak claims O'Neill agreed to Lerner's tighter financial constraints only to then resign.

Krulak added: "I can promise everyone he knew and understood the long range of plans for the club and bought into them.

"He knew full well about the need to bring wages in line with revenue – the same as all clubs.

"He was absolutely supported by the owner – all one needs to do is look at the money spent over time.

"But the reality is that the wage issue was not addressed and Martin was apparently unwilling to help address it. He quit." (Daily Mirror)
Firstly, with a name like General Charles Krulak the guy should be looking to branch out into a role as a Marvel Comic superhero, secondly it seems that the Aston Villa board are looking to get their retaliatory strike in first. There will be a fair bit of this for the coming weeks as Martin O'Neill will surely come out with a lengthy explanation as to why he felt he had no choice other than to resign.
What is important is that the Midlands club try to steady the ship and not let this huge calamity affect their season to badly. Clearly this issue has been on the cards for some time and O'Neill's exit was not a huge surprise but the timing was poor to say the least.
The news that some players greeted his departure with glee is perhaps a telling sign of other issues that were affecting the club. A host of big names have been linked with the vacant post and that is not surprising as the club is one of the biggest in the country. The next appointment will be key to the steady progress towards securing a place in the top six and then if possible, a top four berth, something the club will always struggle to do as they can't compete financially with the big spending sides already in those positions.
Martin O'Neill has spent a decent whack on players during his stint at the club but has not managed to persuade some players to stay at the club. Whether this is because those players felt they could not achieve their goals at Villa or because they were not able to get the kind of wages they can, at say, Manchester City is in many ways a question with one and the same answer.
Good luck to Kevin MacDonald but lets face it, there isn't a cat in hells chance he will get the job on a permanent basis.