This weeks Offside View tells us to rejoice in the notion that the football season is finally upon us.
Think West Ham will get relegated? Join Bet365 and get upto £200 free!
Join the Free CaughtOffside Fantasy Football League and Win £20k! CaughtOffside Fantasy Football League – PIN Number 1312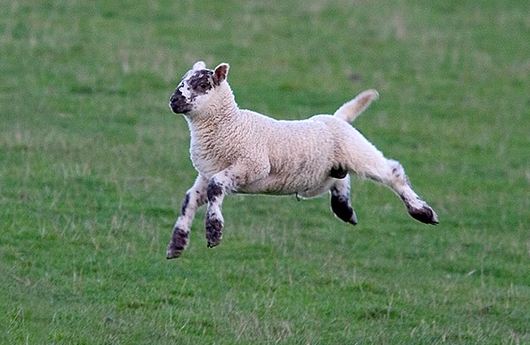 You expect so much that it is usually impossible for those expectations to be met.
The pictures of the infinity pool in a holiday brochure convinced you to part with a month's wages, however on arrival you find that between you and the sea is actually the main Cyprus A road and an unofficial dumping ground populated by malnutritioned cattle.
If you stay at home, the hopes of a glorious summer dampen down to sitting around a BBQ convincing each other that you should be grateful it's not raining. Any glimmer of sun is greeted as if a gift from the Gods.
By the end of summer, everyone's hopes and expectations seem to become more in tune with reality.
Fabio Capello changes his tune from England being world beaters to proclaiming he knew it would all go to pot and as an added depressant reveals he hasn't got a clue how to sort out the mess which has landed on his lap.
Steven Gerrard accepts that the England team may be booed and practically encourages it. Perhaps this is the England captain's version of bloodletting, a little self harm to prepare himself for the abuse which may be coming his teams way this evening.
Chelsea supporters had been riding high on the hope of signing Torres and are now finding solace in the consolation prize of Benayoun. At least they can take some comfort from David Villa's incredibly tactful revelation "After I spoke with him at the World Cup I thought he would sign for Chelsea."
"I think it must only be that Chelsea did not meet Liverpool's valuation. Because, if they had, I am sure he would have made the move."
Liverpool supporters of course will take no comfort from that, instead they'll choose to ignore it and concentrate on the positive that he has actually agreed to turn out for them this season. I'm sure they collectively put fingers in ears when hearing Villa's further comments that "This is Liverpool's last chance to keep him. They have to prove they are capable of challenging on all fronts this season, otherwise he will be gone."
Nice to see Barca's School of Diplomacy keeping up its standards. On that note, Gooners are ending the summer with a sense of relief that their captain may actually be around for their title push.
City, the club with an unlimited budget to buy the world's best are convincing themselves that the signings they have made fall into that category. Neutrals feel let down having expected the stars of the World Cup to be gracing the Premier League, instead they're making do with a Barca reserve and a David Silva who failed to get into the Spain first XI.
Manchester United, having seemingly come to terms with a limited transfer budget, are thanking their lucky stars that the Mexican Wonderkid may turn out to be just that and rolling out the golden oldies for one more year..
Martin O'Neil, who spent the summer pontificating on the World Cup in South Africa, returned to his day job to find the harsh reality that Randy Lerner actually expects his business to not make a loss. O'Neil, obviously amazed at this astonishing requirement, fell on his sword.
So, is it all really that bad? Not for a minute.
The greatest thing about football is just that. Seeing your club team in the cut and thrust of the real thing is what it's really all about.
The gap between seasons is always filled with unattainable expectations which invariably are disappointed. We need something to talk about to while away the football free hours.
In a couple of weeks we won't be bothered with any of this, just the result of the last game and the excitement of the next.
A downfall of rain won't dampen this August weekend, we don't care anymore. The football is back.