CaughtOffside catches up with Molineux's fitness guru and one time national team speed merchant. We talk to the former Villa park winger about goings on at his former club, how Wolves may fare this coming season and much much more.
Bet on Man Utd to win the Premier League with 888Sport and get upto £20 refund on your first bet!
Join the Free CaughtOffside Fantasy Football League and Win £20k! CaughtOffside Fantasy Football League – PIN Number 1312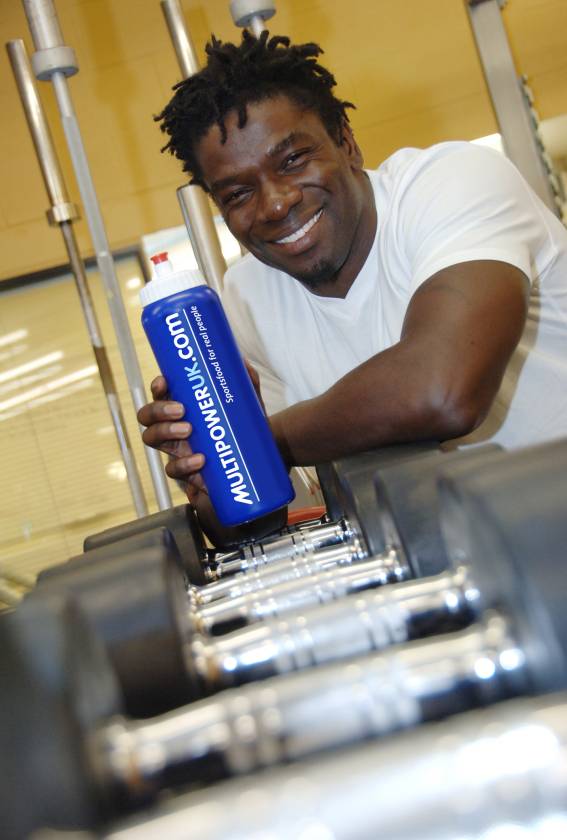 First off it would seem an opportune time to ask you about your former club, Aston Villa, and the recent goings on at Villa Park.
It was a shock for sure. Especially given the clubs' success and the timing of it. I think I'm right in saying Villa have finished in the top six for the last three seasons and I'm sure they would have been looking to build on that so this has come as a big surprise.
Q. Do you think that Martin O'Neill was right to walk out of the club over the perceived lack of funds available for squad additions and player wages?
A. I couldn't possibly comment on that. It's Martin's decision and only he knows what went on. Until Martin comes out and tells everyone the exact reasons behind his move we will only really know one side of the story.
Q. Who do you think the club should turn to as a replacement for O'Neill? Bob Bradley has today been strongly linked with job, Is he the right man for the job? If not, who do you feel would be a worthy candidate?
A. Look, I don't know who Villa are looking at but I know whoever they appoint will be the man they think is the right person for the job. Bob Bradley has obviously done a great job at national level but I don't know anything about his record at club level. But as I said, the people at Villa will know who they want for the job and that's it.
Q. Wolves managed to keep relatively clear of relegation last term and Mick McCarthy will be looking to build on that, what is a realistic target for 2010/11?
A. We were very pleased with last season. It was a tough grind but we did extremely well to finish 15th. We're approaching this season with that position in mind and I don't think there is any reason why we can't achieve that again or better it.
Q. Mick hasn't delved too deeply in the transfer market as yet, bringing in only Hunt & Mouyokolo from Hull and Fletcher from Burnley and the Belgian Van Damme. Is there a concious decision to be sensible in the transfer market in these recessionary times?
A. We've not spent massively but at the same time the manager has brought in some signings that we all hope will help us give a good account of ourselves. Fletcher is obviously a major signing and breaking the club transfer record is a big statement. Stephen Hunt is another player I know the manager was delighted to have got in and he's very happy with the business that's been done.
I think everyone has been a bit more sensible in the transfer market definitely. It's only really Manchester City that have gone out and splashed the cash.
Q. On the subject of spending. Do you feel that the immense pressure on teams to stay in the top tier is causing crazy levels of money being pumped in to bring in top talents could end up leading another Premier League club, like Portsmouth last term, to the verge of administration?
A. I really don't think that's the case now. I think people have seen Pompey and what's happened to them and everyone has been a bit more cautious.
Q. Moving on from that, do you think its time for some sort of cap on spending to be introduced or is that simply impossible to enforce?
A. I've not really got an opinion on that as such but I think any measure would be extremely difficult to enforce. That's not really something I have to be concerned about though.
Q. Fabio Capello came in for some serious stick during the summer after a poor World Cup but do you think that the blame lies squarely on the players? Do you get a sense of a lessening of pride in playing for your country than when you were capped at England level?
A. There's no getting away from the fact that England didn't perform at the World Cup and both the players and the manager have to take responsibility for that.
Ultimately the buck stops with the manager. If the team are winning he takes the plaudits and if the team aren't winning he takes the blame.
But I think there are many reasons to be positive from what I saw of the friendly and the young players coming through. To question the pride of playing for your country is never the case. Representing England is the high point in any English players' career and I'm sure that is still the case now.
Q. Was Fabio right to call time on David Beckham's career?
A. I've heard a number of different stories on this but Becks seems happy and I think it's probably being blown out of proportion. Anyway, what's to say Beckham won't outstay Capello and play again under the next manager. You just don't know.
Q. You are currently fitness coach at Molineux, do you have ambitions to go into management?
A. No, not at all. I have no plans to go into management because right now I am doing what I want to be doing. I always knew I wanted to be involved in the fitness side when I finished my playing career and that's where I am now.
Q. A question you are surely often asked but when Wolves come up against Villa do you find your torn by your allegiances to both sides?
A. My allegiances are 100 per cent with Wolves and I approach that game like any other, to win. I'm a Villa fan and I'll happily admit that, but when we play them that goes out the window and Wolves is my number one priority.
Tony Daley uses products from leading European sports nutrition company Multipower. For sports nutrition tailored to your individual goals, visit www.multipoweruk.com.