So Roberto Mancini finally got his man and the talented Italian youngster is now safe and sound at Eastlands and raring to go.
Join the Free CaughtOffside Fantasy Football League and Win £20k! CaughtOffside Fantasy Football League – PIN Number 1312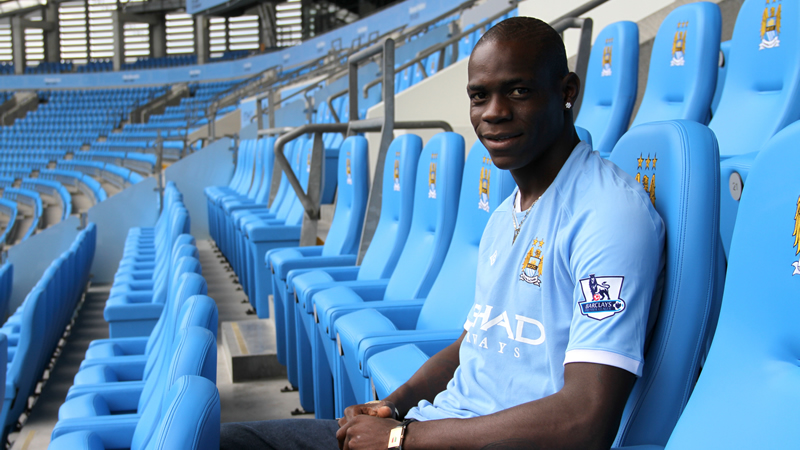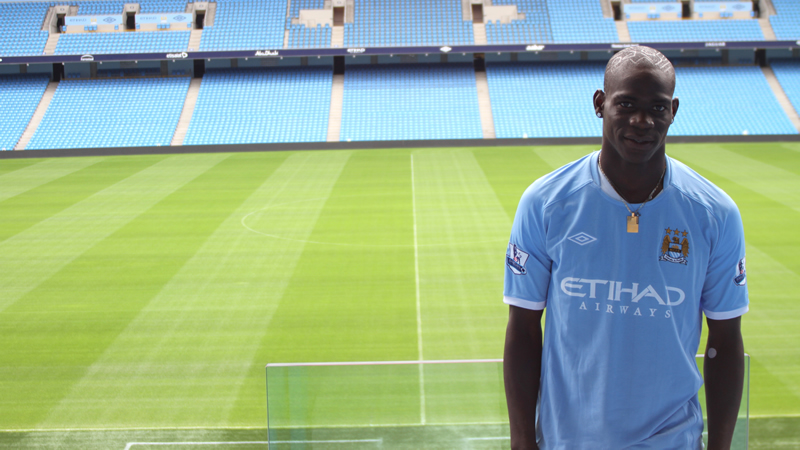 There is no denying the raw talent Mario Balotelli possesses and even though Manchester City had to pay pretty hefty penny for the 20 year old it could well turn out to be money very well spent. The former Inter Milan man did of course have his fair share of run ins at the Serie A club but a lot of what has been written about his troubled past is conjecture and a fair chunk of his grievances were valid.
The powerfully built Palermo born forward had a few problems with supporters up and down Italy and he encountered more than his fair share of racist abuse from the terraces and this was an issue he was not going to take lying down. On more than one occasion he decided to let those very fans know how he felt, whether it was by placing his finger to his lips to quieten down those in the crowd who had abused him or by celebrating in front of them when he scored against them.
The media in Italy also had something of a hate/hate relationship brewing for a couple of years and he then unwisely fell out with some of his own players in his final season at the San Siro. It would however be inaccurate for people to judge him as a 'troublemaker' but expect some lazy journalists in this country to state just that.
People have to remember that we are talking about a player who only just left his teenage years behind him two days ago but has been the focal point in the unrelenting Italian football spotlight for the best part of three years. He is very much the face for the future for both his country and it would be fair to suggest that he is a big part of the future of the Italian national team, an ageing and somewhat directionless national team that is very much in need of a new hero.
Mancini knows what his former charge is capable of and I am pretty sure he will prove his worth in the Premier League and silence any doubters he may have.