Exciting start to the new season and it's not too late to sign up!
Join the Free CaughtOffside Fantasy Football League and Win £20k! CaughtOffside Fantasy Football League – PIN Number 1312
It seemed obvious that everyone should have had Didier Drogba in their opening line ups, given their opener against West Brom, but some, including our good selves, made the mistake of not selecting the Chelsea man. Anyone who picked Marlon Harewood needs a pat on the back and perhaps he is now the bargain buy for the coming weeks, and what price another brace at the Emirates?!
Here is how the top of the table currently looks like. You can see that Craig Harris leads the way on goals scored having netted an impressive six goals in the first weekend.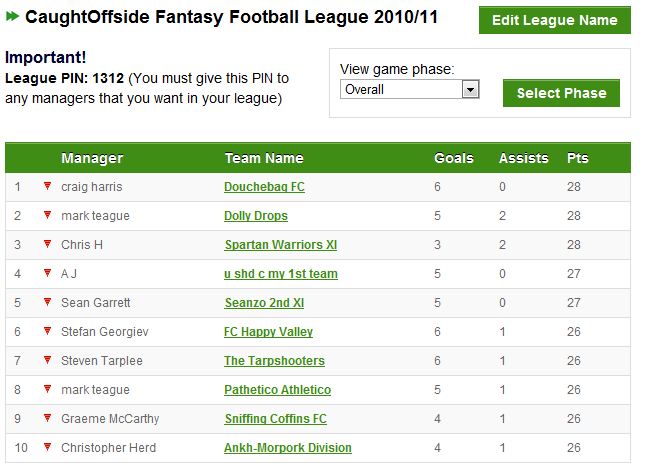 A glance at the bottom of the pile is frankly scary. Some players have clearly not gotten off to the best of starts. Their negative point scores coming courtesy of Wigan's surprising annihilation at the hands of Blackpool.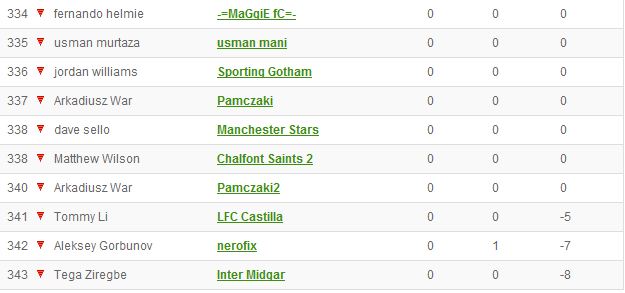 Remember however its a marathon and not a sprint. There is still loads to play for and remember we have excellent monthly prizes on top of our own league's £500 prize money.
It's easy to sign up and be in with a chance of winning big. This season we've teamed up with Betfair, the fan v fan betting exchange, to offer some great monthly prizes.
To take part you'll need to join our fantasy football league, but that's as easy as pie. Simply CLICK HERE and pick your team and then simply join our league by selecting "Enter New League" and then simply enter our PIN NUMBER which is 1312 and hey presto you're in!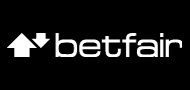 The overall prize for the Absolute Radio League is a huge £20k, plus we are offering a £500 prize to the winner of our own CaughtOffside League, while monthly winners will pocket a cool £100 of Betfair credit. All of this, for nothing! What more could you ask for! The monthly prize will be on offer for the month of August to begin with so make sure you sign up before the season starts.
Join Betfair Now and Win £100 in the CaughtOffside Fantasy Football League