Remember Andres Escobar? The guy who scored that own goal in the 1994 World Cup and was then murdered by in Medellin as a result. Well this Atletico Nacional fan definitely does. He decided to play homage to the ill fated Colombian international defender by having the player's iconic shirt tattooed on his body both front and back. And yes you can bet it was painful! Also without wishing to be picky, it doesn't really look very good. However he will save a bundle on replica shirts.
Bet on an English Team to win the Champions League Join Betfair and get £25 free!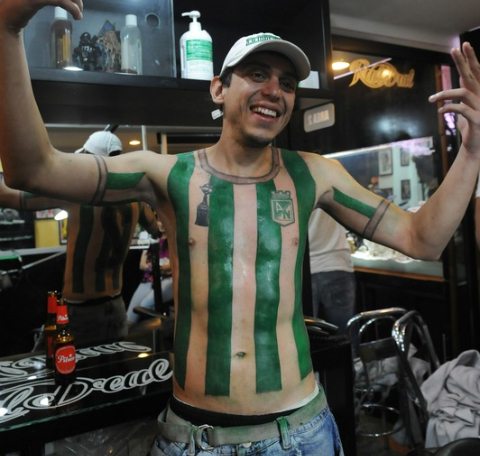 Well done to The Spoiler for unearthing this gem.