National team rivals joke about training incident about infamous 'nutmeg'.
Bet on an English Team to win the Champions League Join Betfair and get £25 free!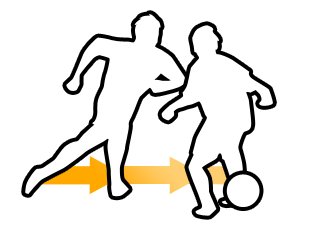 Giorgio Chiellini has jokingly denied Giuseppe Rossi's claims that he was nutmegged during training while on international duty at the weekend.

Rossi tweeted that he'd made a fool of the Juventus centre-back, writing: "I am happy for the nutmeg I did on the great Chiellini a couple of days ago…. hahaha!

"I told him that I wouldn't write about it on Twitter."

It wasn't long before Chiellini responded, though, joking to his 49,500 followers: "I can assure you that Giuseppe Rossi never nutmegged me, otherwise he wouldn't be able to walk anymore."

The pair will be required to put their 'differences' aside ahead of tomorrow's Euro 2012 qualifier against Serbia at Marassi in Genoa. (Football Italia)
Good to see the Italians enjoying a little banter over a nutmeg. A nutmeg is the ultimate way to humiliate your opponent and is something that big beefy defenders will not stand for, especially in training. Knowing the height and build of Juventus ox Giorgio Chiellini and the pint sized physique of former Man United man Giuseppe Rossi I would predict that if the offence had taken place the only thing preventing the striker from being pummelled into a flattened mess would be his ability to speed away from danger.
Anyway, see below a video of the best ever nutmeg in football…ever…in football…ever!