Emirates youngster caught with his pants down…literally.
Bet on an English Team to win the Champions League Join Betfair and get £25 free!
Arsenal Tickets Available from Tixdaq.com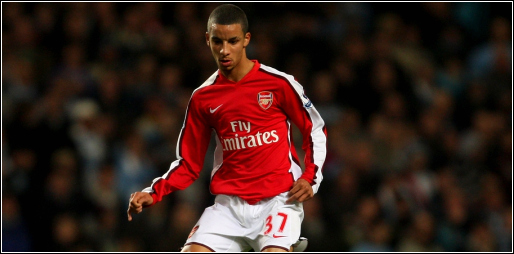 A TEENAGE Arsenal footballer has been arrested on suspicion of indecent exposure.
Midfielder Craig Eastmond, 19 – who signed a long-term Gunners deal this year and is tipped for England – was bailed until next month.
A Met Police spokesman said: "We can confirm that on Wednesday October 6, police received an allegation of indecent exposure from a woman in Battersea. A 19-year-old man attended a South London police station and was arrested on suspicion of indecent exposure.
"He has been bailed to return on a date in November pending further enquiries." (The Sun)
When you think of 'flashers', and I try not to do so too often, images of old men in raincoats spring to mind. Rarely do you think of a young footballer exposing himself in public. One can only imagine that a certain amount of drinking was involved and no doubt there will be an outcry that blows this all out of proportion.
Perhaps it was a misunderstanding? Maybe his trousers just fell down? Hang on didn't that happen with another Arsenal player….