Sinking further into the abyss but surely prison time will only make things worse?
Place any bet your like and get £25 worth of free bets!>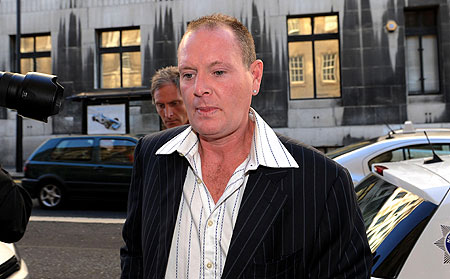 Former footballer Paul Gascoigne has been warned he could be jailed after admitting driving while more than four times the legal alcohol limit.

The 43-year-old Tyneside-born former England midfielder appeared at Newcastle Magistrates Court.

Gascoigne was stopped by police in Newcastle on 8 October.

He is due to stand trial next month for allegedly drinking and driving in North Yorkshire in February.

At Newcastle Magistrates Court on Wednesday, District Judge Stephen Erl was told Gascoigne had 142mg of alcohol in 100ml of breath when he was stopped in Jesmond, Newcastle, on 8 October.

The legal limit is 35mg.

Judge Erl said he would sentence Gascoigne on 11 November after the preparation of probation reports.

He said all options "up to and including a custodial sentence" were open.

In a football career spanning nearly 20 years, Gascoigne played for Newcastle, Tottenham, Lazio, Rangers, Middlesbrough and Everton. He won 57 England caps. (BBC Sport)
There will be some bright sparks who feel that perhaps a custodial sentence will act as a wake up call for the former England footballing legend but it seems far more likely that jail time will simply serve to further Paul Gascoigne's descent into oblivion.
He may well deserve being sent to jail for this latest incident but I am sure that most football fans would hope that he is sent swiftly to a rehab clinic that may well finally cure the former Tottenham, Lazio and Rangers star of his demons.