Don't ask how The Offside View got this but Old Trafford supporters will be thankful they did!
Place any bet your like and get £25 worth of free bets!>
Man United Tickets Available from Telegraph Tickets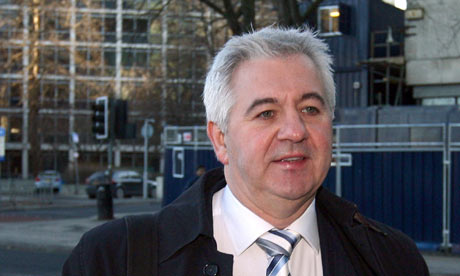 The Secret Diary of Paul Stretford… (Maybe)
Dear Diary
What a week eh?
The conditions United were putting in Wayne's contract made it almost impossible for us to consider signing it. They were happy to put it up to 180k a week but wanted to have clauses in it related to Wayne scoring goals and becoming one of the best players in the world. I had to explain that my client was already one of the world's best players and he wanted the money guaranteed each week. I mean, it's ridiculous, they were expecting him to play that well every season.
I told them Wayne wouldn't be looking at the contract in the state it was in, nor listening to any further offers along those lines. David Gill pointed to the corner behind me where Wayne was sitting with his hands over his eyes and shouting ' la la la, I can't hear you and I'm not looking at it, la la la', I thought this was a good time to end the meeting. As we got outside Wayne looked impressed with his performance 'I did well there didn't I Paul'. I told him yes, patted him on the head and gave him a banana.
Were they underestimating me? I'm the man who sold a £1,500 Kirby vacuum cleaner to a retired grandmother on a £42 a week pension. The finance deal made the total she had to pay £7,395, me getting my usual 20%. I had a picture taken with her for the monthly Kirby Cleaners Post and have it framed on my dining room wall. Every time I look at it I wonder how she ever managed to pay it all off, I showed Wayne the picture once and he reckoned he'd met her before somewhere. Small world.
We watched United play in Europe on the TV. Wayne was worried about the United supporters singing 'If you all hate scousers clap your hands'. I told him this was perfectly normal and it's when United supporters stopped singing that song that he needed to worry something was not quite right.
Colleen called me on Thursday night, apparently there were a group of shady men outside their house looking like they were up to no good. She wanted me to go around and sort it out. I told her I was incredibly busy and to just imagine she was back in Croxteth. I turned my phone off.
Max Clifford has been criticising me on the television, saying I have damaged the reputation of my most bankable client. However, if he's so good at public relations, why does the majority of the country think he's an idiot?
When we agreed the contract, Ferguson made Wayne apologise to the players for some of the things he said. I was in the lounge at Carrington when he did it.
'Nemanja, I'm sorry, I didn't mean you aren't a good player.'
'Nani, I'm sorry, I didn't mean you aren't a good player.'
'Patrice, I'm sorry, I didn't mean you aren't a good player.'
'Ji Sung, I'm sorry.'