COS columnist Tom Victor takes a look at five players who were somehow left off the Golden Ball nomination list.
Place any bet your like and get £25 worth of free bets!>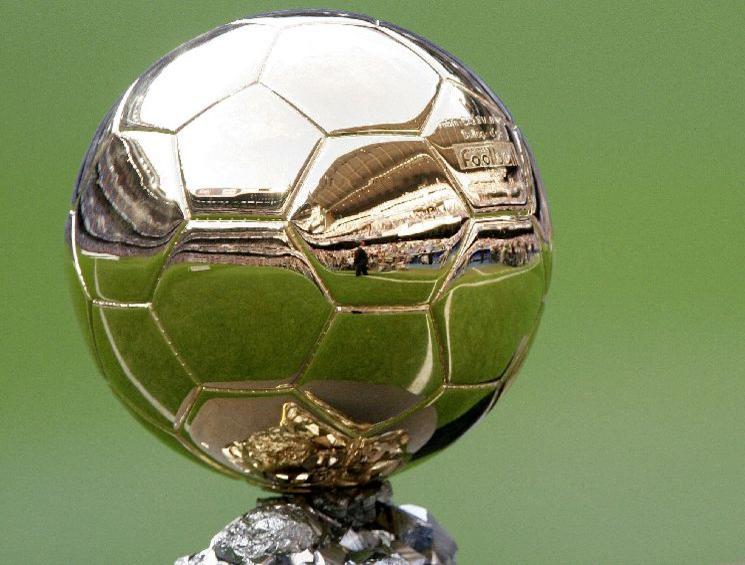 The shortlist for the Ballon d'Or award was released yesterday, with 23 of the world's best players making the cut.
Deciding upon that final 23 is a tough task at the best of times, made even tougher by the fact that this year was is a World Cup year. It is never easy to gauge how much a player's performance in a major summer tournament should affect the selection process, and similarly it is up to the selectors to determine whether a poor performance in South Africa ought to affect the presence of certain players in the shortlist.
Much has been made of the lack of English players, with not a single one making the list, and an abject World Cup performance has quite rightly been cited as one of the main reasons for this. However the selectors still found room for Cristiano Ronaldo and Dani Alves despite the duo hardly setting the world alight over the summer. And at the other end of the scale, players like Miroslav Klose and Asamoah Gyan – whose domestic form has been far from devastating – made this list on the basis of some stirring World Cup performances.
With all this in mind, I have isolated five players who will feel aggrieved not to be in the reckoning, taking into account form for club and country, in league and cup competitions.
[picappgallerysingle id="9963164″]
Ashley Cole (Chelsea and England)
One of few England players to emerge from the World Cup with any sort of credibility intact, Cole has spent 2010 truly establishing himself as the best left-back on the planet.
In addition to combining admirable consistency and an attacking flair absent from many of his peers – two personal traits which perhaps ought to guarantee him a spot on the list on their own – he has remained an integral part of a Chelsea side dominant at domestic level and only narrowly succumbing to Jose Mourinho's all-conquering Internazionale side on the European front.
[picappgallerysingle id="9340258″]
Mark van Bommel (Netherlands and Bayern Munchen)
A Champions League finalist with his club and a World Cup finalist with his country, one is tempted to suggest it is only a rather agricultural style of play which keeps van Bommel off the list.
But regardless of whether you are a fan of his methods, they have proved successful and allowed a 33-year-old once deemed surplus to requirements at Barcelona to hold his own against the best players on the planet. Were it not for the cloud of foul play hanging over the World Cup Final itself, van Bommel would surely be a contender for the award.
[picappgallerysingle id="8889023″]
Diego Milito (Internazionale and Argentina)
Another player enjoying one of his best ever seasons several years into a quietly-impressive but rarely headline-grabbing career, Milito's goals helped Inter to their first European Cup title in 45 years.
After years of being a big fish in a small pool, the former Genoa man proved that he can cut it at the very top with a 22-goal season earning him a call-up to the Argentine World Cup squad despite Diego Maradona's initial concerns. Had he been used more in South Africa, who knows what the Albiceleste could have achieved.
[picappgallerysingle id="9827135″]
Gonzalo Higuain (Real Madrid and Argentina)
Even though he belatedly announced himself to the Real Madrid faithful with 22 goals in the 2008/09 season, many feared the arrival of messrs Ronaldo, Kaka and Benzema would see Gonzalo Higuain play more of a bit-part role the following season, but the former River Plate striker had other ideas.
A remarkable 27 goals in 32 league games saw him edge ahead of Ronaldo as the club's top scorer, leaving Karim Benzema on the sidelines and Real legend Raul heading for Germany over the summer. A hat-trick against South Korea and a strike against Mexico bolstered his international reputation to boot.
[picappgallerysingle id="9304597″]
Gerard Pique (Barcelona and Spain)
Certain fans might suggest the 23-man Ballon d'Or shortlist is a little too Barcelona-heavy, yet there is no place on it for one man perhaps more deserving than some of his team-mates.
While unquestionably the less-lauded half of a phenomenal centre-back partnership at club and international level, we may well soon look back on 2010 as the year when Pique surpassed Carles Puyol as the most crucial component of Barcelona and Spain's defences. With Manchester United's back-line no longer the force it once was, Sir Alex Ferguson may live to regret letting the 23-year-old return to his homeland.
To read more from Tom Victor visit his excellent blog Pele Confidential by CLICKING HERE