Things could go from bad to worse at Dens Park.
Place any bet your like and get £25 worth of free bets!>
Liverpool Tickets Available from Tixdaq.com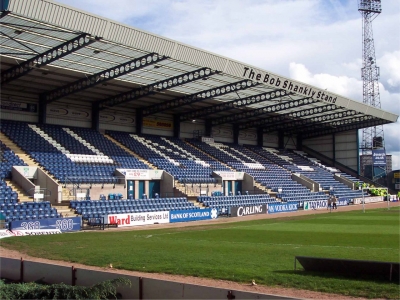 Dundee Football Club have been deducted 25 points by the Scottish Football League for going into administration.
The First Division outfit have also been banned from signing any new players until they exit administration.
The SFL board said in a statement: "We are of the opinion that lessons are not being learned."
The club's administrator Bryan Jackson said: "I shall be appealing this decision by the SFL as this is an outrageous punishment."
The deduction will leave the Dark Blues bottom of the First Division on minus 11 points, 20 behind the nearest team Morton, with 25 league games left to play.
As well as posing a major task for the team to save their Division One status, the position – and possible relegation – could put off any potential investors.

Jackson was appointed in September to take control of the club's business affairs after they failed to negotiate a deal over an outstanding tax bill of £420,000.
The SFL board added in their statement: "Clubs have to realise that they can't treat their Her Majesty's Revenue and Customs tax obligations as something akin to a credit card." (BBC Sport)
And another club threatens to go to the wall. It seems that the trickle down system hasn't entered the footballing world. When you consider that the overall debt the club is in would amount to a few weeks of Wayne Rooney's salary you can see just how crazy the game has become.
Dundee now sit bottom of the Scottish League Division One, currently on minus 11 points. The rest of the season will either be some crazy Great Escape or a speedy road to oblivion. Good luck Dundee, genuinely hope things turn around at Dens Park.