COS welcomes the Fratton Park star as a regular columnist on site. Here to bring you the lowdown on life as a professional footballer.
Place any bet your like and get £25 worth of free bets!>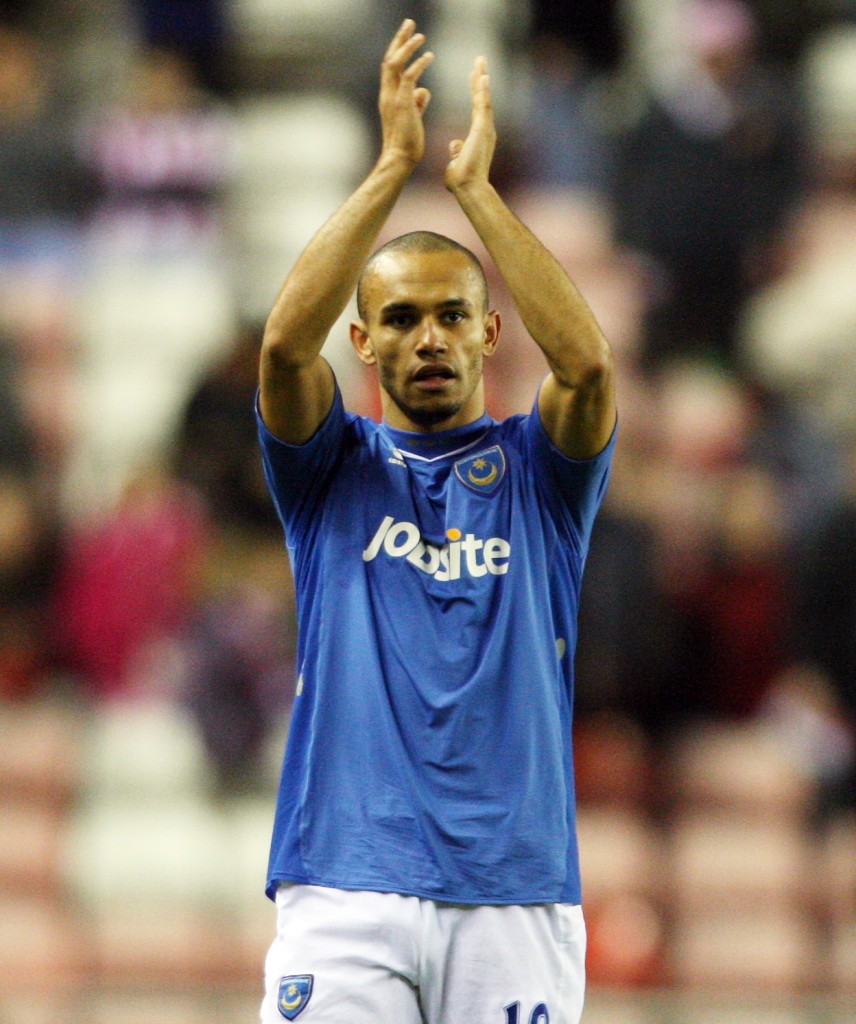 Hi my name's Danny Webber. I was born and bred in Manchester.
I've been quite fortunate to have played most of my career at some really well run clubs although I'm currently injured, the downside of the job for any professional sportsman.
I probably felt that I wanted to be a professional footballer when I was around 9-10 years old, so when I signed my first pro contract at Manchester United it was the realisation of a boyhood dream.
As a player the question I'm most often asked is, who inspired you. First and foremost off the pitch, has to be my family, who have always kept me grounded and provided an environment where I knew I had to work hard to achieve my ambitions.
On the pitch, my football inspirations where Brazil's Ronaldo and Romario, Marco van Basten; of course at United there was George Best and Ryan Giggs [still]. To me Ronaldo at his peak was just unstoppable, amazing dribbling skills, explosive speed, strength and finishing.
So what about now, well although I'm currently injured of course, I'm well on my way to getting back on the pitch with my team-mates. They've been on an incredible run despite all the off-field issues, but that's very much down to the gaffer and everyone else on the staff. Since the transfer closed and people knew they were staying we've all simply rolled our sleeves up and got on with it. We've got some great quality with the likes of Dave [Kitson] and Liam [Lawrence].
Early results weren't great but now you're beginning to see the fruits of a lot of really hard work.
For myself I'm quite close to being in contention again, having torn my anterior cruciate ligament back in march against tottenham my post op rehab is really going well. The normal time frame is 6-9 months so I'm pretty much spot on with my progress, kicking balls again, running, jumping and moving around, turning, twisting stopping like I was before, so it's all looking great, I just need to be patient for a little while longer, trust the coaches and keep working hard.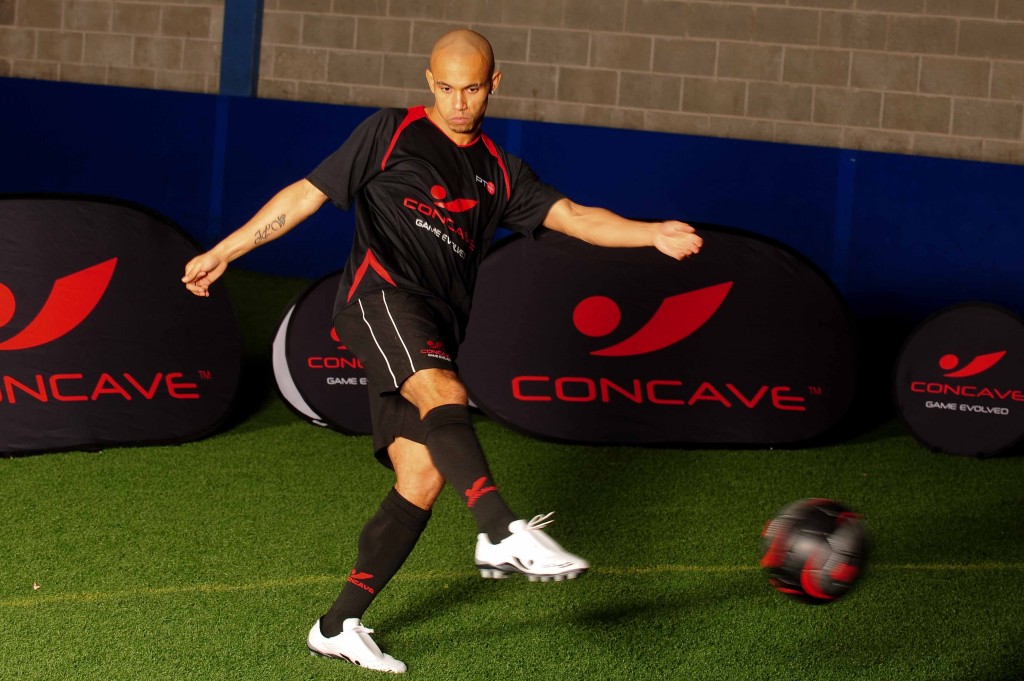 Why Concave?. Well I signed with them back in November 2008, I liked the idea of the technology and thought I could help Concave as a company as they produce a boot everyone would want to wear because it really can enhance there personal abilities on the ball.
Now onto some insight into my week. Arguably the most significant development this week took place off the pitch, with the club's future being secured. As player's our job only centres on what we do on the pitch, together with our wider duties as ambassadors for our club, but it's great to see all the staff who run the club, from the tea ladies through to the security, office and ground staff, real unsung characters, looking so happy again.
Great result on the pitch to, 2-1 against a good Forest side who we've now leap-frogged in the table. The boys are really playing well at the moment and I'm just itching to get involved. There were some other interesting results in the Championship yesterday , but I can honestly tell you we are not getting carried away, the boys really are just taking it a game at a time, so next week it's away to Derby, who are on the same number of points, as if it needed any more to spice it up!
On a personal note, on Friday I had a really important strength test on my quad. The club physio took me off site and then he and couple of other specialists watch me run in a state of the art biomechanical lab. They film me then afterwards go over the footage in slow motion, making notes and analysing how the muscle is repairing and whether the different groups are working together in the right way. The current prognosis is that I'm right where I need to be and still on track to be back in contention around Christmas time.
Can't sign off without mentioning the week's latest refereeing controversy, which took place at my hometown club Man United. They were the beneficiaries of a very generous decision by Mark Clattenburg and his linesman, but hey that's football. Might sound like a cliché but it's the truth and as players we really do believe that these things even themselves out over a season. Also people have to remember that the officials don't set out to spoil a game with poor decisions in just the same way that us players don't deliberately miss easy chances or keepers fumble shots and crosses. It's just more of the drama which makes our game so amazing to have the privilege to be involved with professionally.
Whether you are playing, supporting or watching this week, enjoy it, catch up with you again next week….
If you have any questions for Danny feel free to email us at editor@caughtoffside.com and we'll endeavour to get you answers.