Were these the best buys of the summer? Did Emirates boss Arsene Wenger strike gold? Has Steve Bruce brought a touch of class to the Stadium of Light? How did Harry Redknapp manage to get such a class act to come to White Hart Lane for just £8m? Does Sir Alex have a ready made Old Trafford goal machine?
Place any bet your like and get £25 worth of free bets!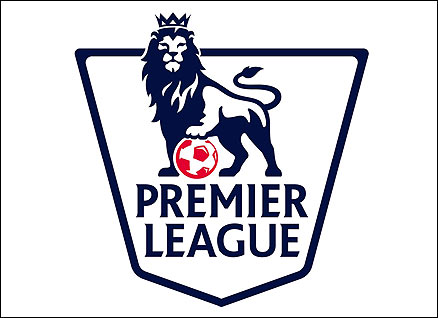 The Premiership has a reputation of being the hardest league in Europe. It's fast, it's rough, and it's not for everybody. Clubs spend millions of their precious pounds each summer, hoping to attract the very best in world football, but the players need to have more than just a name. Many of them arrive in the UK, a glint in their eye, a spring in their step, and then 90 minutes later, it's all over. Take Andriy Shevchenko – 7 years with AC Milan, 208 appearances, accompanied by a 127 goal count, a Champions League Medal and the highest of expectations. 3 years and not even 50 appearances later, Shevchenko left English giants Chelsea, branded a flop.
Another great aspect of the transfer windows is its ability to shock. Whether it's Man City's ability to put pen to paper with another player branded out of their league, or a virtually unheard of making his name count in the league, it's a high-point of every season, and this year has been no different.
Though we're only getting warmed up, fans are starting to get a good idea of which players are going to be instrumental when it comes to crunch time, and with every team competing for the highest honours, here's a list of the 5 newest acquisitions to have made the biggest impact on the greatest league in Europe.
5. Asamoah Gyan
From: Rennes
To: Sunderland
How Much: Around £13 Million
Only two players have scored for Sunderland as of November 13th. Darren Bent being one of them, Asamoah Gyan being the other, and what an impact those goals are having as the new partnership continues to blossom. Breaking the previous club transfer record of something million, paid for Darren Bent, Gyan impressed many clubs during his successful appearances during the 2010 World Cup for Ghana, and signed for The Black Cats on deadline day. On the 11th September, he made his debut against Blackburn Rovers, and scored his first goal in a 1-1 draw. He followed that with 4 more goals for his club and with Darren Bent currently suffering an injury, it's likely he'll be given more of a chance to continue his great form, and drive Sunderland up the table.
4. Javier Hernandez
From: Guadalajara
To: Manchester United
How Much: £7 Million
Whatever you want to call him; 'Chicarito' or 'Little Pea', you can't deny this youngster has talent, something that the crowds at Old Trafford are already in over-whelming agreement about. When it comes to goals, the little lad can score in all shapes and sizes. Whether it's a lofted ball over the keeper's head from outside the area, or a tap in at the far post, or even a beautiful headed goal with the uh…back of his head, as Stoke found out the hard way, he can find the back of the net. Having appeared in his first ever World Cup for Mexico in 2010, he came to United full of confidence after his excellent displays, holding the record of fastest player in the tournament. With Owen continuining to suffer from various injury problems, Hernandez was needed to fill that void, and with Rooney's lack of appearances and Berbatov's dwindling form, the young Mexican looks to brighter things as his future with United has nowhere to go but up.
3. Peter Odemwingie
From: Lokomotiv Moscow
To: West Bromwich Albion
How Much: Undisclosed
You wouldn't be blamed if you said you'd never heard of this lad before he appeared in the Premiership this summer. But he's made his name for himself by bagging goal after goal after goal for the Baggies, aiding them in challenging the bigger names for a European position. He became an instant hero by scoring the winner for his new team on his debut. Though the victim of some crude, offensive comments from his previous club, his new tenure with WBA has started well in terms of his playing style, his ability to score, and his relationship with the WBA fans. On the 15th of September, WBA shocked the league when they managed to beat Arsenal at the Emirates, with Odemwingie's goal beginning procedures – selected for Nigeria during the World Cup, Roberto Di Matteo will be hoping that his new acquisition will continue his fine form as WBA look to remain in the Premiership during their freshman year, and perhaps, if previous performances from the talented striker are anything to go on, achieve something more.
2. Marouane Chamackh
From: Bordeaux
To: Arsenal
How Much: Free
It's never easy adapting to Premiership style of football, and it's even harder coming to a club like Arsenal, where the expectation is always high. In fairness to the lad, Van Persie's injury problems thrust him straight into the spotlight and he hasn't shirked from his responsibility. He's been in great form since starting for the Gunners, scoring in both the Premiership and aiding Arsenal's dominant run in the Champions League. Skilful, energetic, eager and always a threat, Chamakh has given Arsenal that little bit extra they require up front, a link between the world class midfield and the goal, and as soon as Van Persie returns to full fitness, who knows how many goals the Gunners will be banging in. It's surely a dark sign for the rest of the Premiership, and Chamakh has really given the Arsenal fans something to be hopeful about as they aim to break up Chelsea's dominant hold on the Premiership. He even broke a record set by Thierry Henry by scoring the fastest goal in the clubs history after netting against Wolves in a 2-0 win after only 37 seconds. Not bad for a free transfer.
1. Rafael Van Der Vaart
From: Real Madrid
To: Tottenham Hotspur
How Much: £8 Million
Absolute Bargain. That's really the only way to describe this transfer. Rumour has it that Redknapp heard Rafa was on his way to Bayern Munich from Madrid for almost £20 million, and after hearing that broke down, Redknapp contacted Mourinho who wanted rid of his Dutch star, and secured the midfielder for a cut down price of £8million. The masses at White Hart Lane couldn't quite believe it and neither could the rest of the Premiership – after all, it's just what Spurs needed, that player who could step up play that extra notch. With a daunting season in the Champions League to look forward to, Van Der Vaart stepped up superbly, scoring consistently at White Hart Lane, and scoring the first goal against Inter Milan in a memorable 3-1 win over the European Champions. He plays well with Crouch, he plays well with Pavlyuchenko – Spurs fans will be eager to see how well he links up with Jermain Defoe once the striker returns to the team from his lengthy injury.