Do we need them, if so, why? COS columnist Richard O'Toole digs deeper.
Bet on Liverpool with Sportingbet.com and get a free bet worth up to £50
Liverpool Tickets Available from Tixdaq.com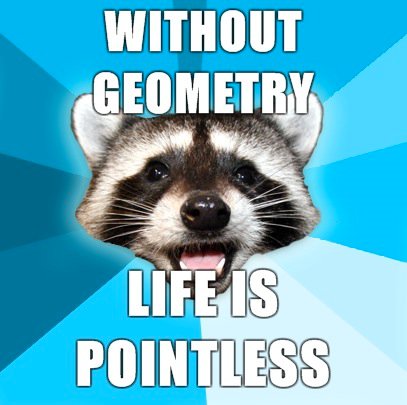 30th July 1966, England triumph over West Germany in what remains one of the most discussed and controversial FIFA World Cup finals of all time. A famous victory and the historical pinnacle of English football at international level. Since then, though there have been some highlights, the national team has never really managed to hit the heights achieved by the 1966 squad (of course one Diego Maradona offered a little helping hand with that).
It would seem, on the evidence of some of this week's international friendly's – not to mention this summer's dreadful excuse for a world cup – that it is not just the English national team that has seen a decline in fortunes or rather, quality.
Two of Wednesday nights fixtures above all others provided a snapshot of the doldrums the international game finds itself in, England Vs. France in a barely half full and nowhere near half satisfied Wembley stadium and then the star-studded yet painfully boring (aside from a late moment of genius provided by Lionel Messi) fixture between another pair of former world champions Brazil and Argentina.
On paper both games would potentially inspire even a moderately interested football fan with an initial flourish of excitement. In the event even the most die-hard football technician would have had a hard time picking out anything which could be used in the defence of international football, particularly friendly's.
In actual fact, the South American derby, aside from the brilliance of Messi in the final minute to win the game, was little more than a practical demonstration of some of footballs dark arts. There were plenty of deliberate fouls, pointless kicks and niggles, play acting and downright gamesmanship on show, football in itself had very little opportunity to thrive in this environment.
As for the evenings main event, England Vs. France, whilst there was less of the shenanigans which marred the South American fixture on show, there was just as little to get excited about. France were the better team throughout and did produce one or two moments of real quality, Karim Benzema's finish for the opening goal was one to be admired as was the sweeping team move which doubled France's lead and ultimately secured the victory.
Peter Crouch's reply late on did little to bolster the case for the defence of international football either, Spurs fans would surely love their lanky hitman to re-produce his national team strike rate for them but most observers would agree that figures of 22 in 42 at club level are the stuff of pure fantasy for a striker who has, on occasion, been booed by his own support this season.
Perhaps the only bright spot from England's perspective was the solid performance put in by Andy Carroll, whilst he is far from the finished article as yet, his explosiveness, physical presence and aerial dominance mean that with every game he plays he begins to look a little more like Christian Vieri. Certainly a player with a good future.
Fellow debutant Jordan Henderson and Kieron Gibbs –  earning only his second cap – did little to ease the fears of those England fans who would  assert there is no real talent emerging in the shadows of the absurdly named 'golden generation'. Gibbs and Henderson at least, have plenty of time to improve, Fabio Capello however appears increasingly to be running low on that particular commodity, the boo's which rang around a swiftly emptying Wembley emphasising the point.
To compound the apparent irrelevance of the fixtures in the first place and to the utter fury of Liverpool fans and employees alike, Steven Gerrard then limped out on the 85th minute leaving people to beg the question, why on Earth was he still on the field anyway? Surely Fabio Capello knows enough about the one time captain of the squad to not have to see him play yet another full 90 minutes for his country? Indeed the decision to leave Gerrard on the field in what was an entirely pointless game served only the interests of the under pressure Italian, and nobody else, least of all the player himself.
Knocks were also picked up by Lucas Leiva and Dirk Kuyt in what was a costly break for the Anfield outfit who are now potentially without several of their key, highly paid players. Perhaps the FA should consider picking up the bill for the time which Steven Gerrard, club captain and top earner, will be missing from the Liverpool squad.
Surely the world game be better served if top players such as Gerrard, Messi, Torres, Rooney and Drogba were excused international duty, at least for friendly's and were then fit and available to play for their clubs week in week out in the Premier League and the Champions League? At least if they sustain injuries in these competitions they do so whilst playing for their employers, who spend huge sums of money to secure their services.
As much as I hate to agree with Alex Ferguson he had a point when he recently suggested in a press conference that the Champions League was now a better competition in terms of standard of football than the world cup. It would appear that as the quality of this competition and the Premiership, La lIga, Serie A etc has advanced, so the quality of the world cup and it's continental counterparts has receded.
It may of course be entirely unrealistic to wish for the scrapping of international football altogether, after all whatever the quality of the football is like tournaments like the world cup provide an opportunity to come together and enjoy the culture of football and everything that goes with it for millions of people globally. However, given the huge investment made by clubs in their playing staff in the modern game and the irritation caused to both football clubs and fans alike when the Premier League is suspended for internationals, perhaps it is time to scale back the influence wielded by the FA over the employees' of Premiership football clubs.
---
Fancy a flutter? Join
Sportingbet
and get a free bet worth up to £50! There are countless markets to bet on including which team will win, the first goalscorer, the correct score or even the time of the last goal. You can also try your hand at an accumulator and try to win big from a small stake. So visit Sportingbet.com and register now to put your money where your mouth is.