Fans can still get hold of Take That tickets for Progress Live shows across the UK and Ireland in 2011.
Take That tickets – Buy Here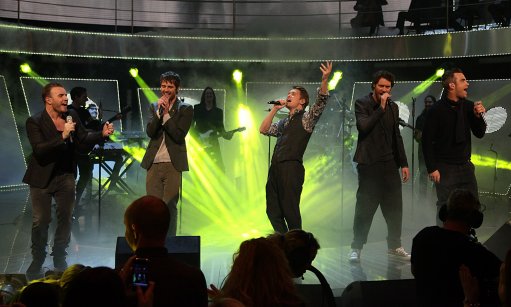 Take That tickets are still available for all Progress Live shows. The band will play a total of twenty five concerts in the UK and Ireland next summer, and thousands of tickets are available from fan-to-fan ticket exchange websites, despite selling out in just one day when going on general sale a month ago.
The band have broken records with their most recent album and will perform their latest material, as well as all classic Take That songs, to over one million ticket holders live in May, June and July 2011.
The cheapest Take That ticket prices currently trading on the secondary ticket market are as follows:
Stadium of Light, Sunderland – May 30th – £102
Stadium of Light, Sunderland – May 31st  – £92
City of Manchester Stadium – June 3rd  – £114
City of Manchester Stadium – June 4th – £128
City of Manchester Stadium – June 5th – £118
City of Manchester Stadium – June 7th – £115
City of Manchester Stadium – June 8th – £107
City of Manchester Stadium – June 10th – £110
City of Manchester Stadium – June 11th – £115
Millennium Stadium, Cardiff – June 14th – £120
Millennium Stadium, Cardiff – June 15th – £119
Croke Park, Dublin – June 18th – £117
Croke Park, Dublin – June 19th – £94.40
Hampden Park, Glasgow – June 22nd – £94
Hampden Park, Glasgow – June 23rd – £105
Hampden Park, Glasgow – June 24th – £120
Villa Park, Birmingham – June 27th – £119
Villa Park, Birmingham – June 28th – £110
Wembley Stadium, London – July 1st – £96
Wembley Stadium, London – July 2nd – £115
Wembley Stadium, London – July 3rd – £97
Wembley Stadium, London – July 5th – £113
Wembley Stadium, London – July 6th – £107
Wembley Stadium, London – July 8th – £106
Wembley Stadium, London – July 9th – £109