Time for change?
Bet on the 2018 World Cup Bid with Sportingbet.com and get a free bet worth up to £50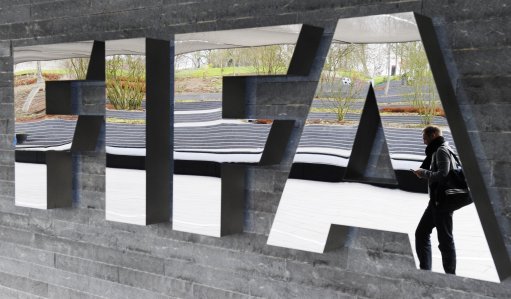 From the outside looking in the general perception of FIFA is an organization that is rife with corruption, riddled with backward individuals from a bygone age looking to cash in at every opportunity from their positions of power. Whether this is indeed an accurate assessment or not, there is no denying that most football supporters have a very negative view of the World football's governing body and it's an issue that Sepp Blatter and co. would do well to resolve sooner rather than later.
The International Olympic Committee had a similar reputation some years back before they decided to go ahead with root and branch reforms that helped rejuvenate that venerable body and one wonders if FIFA have the nerve or perhaps more importantly, the will, to do likewise. The signs in recent weeks suggest this unlikely.
FIFA, like the IOC prior to their turnaround in the mid 1990s, is a closed shop and a monopoly holder who feels that they are beyond reproach. The committee members appear to see themselves as untouchable and on the face of it there seems little pressure on the organization as a whole to re-think it's practices, attitudes and demeanour.
Issues of trust may not just relate to overt actions that could be deemed as dishonest but would also perhaps cover concerns from many who believe that they do not trust FIFA to run the sport of Football effectively. There are some who feel the organization is far too slow to react to calls for change and appears to also have a tendency to act far too pragmatically for their own good.
What if however a rival footballing body was planned? What if individual international members felt so disillusioned with the status quo, that they pushed for change in the only way they knew how, by aligning themselves with a new governing body. It is not totally beyond the realm of possibility but it would clearly be last ditch move and one that no one would want to take if it could be avoided.
Perhaps it is time that FIFA became a more democratic institution? Maybe the awarding of a World Cup, arguably the biggest sporting event on the face of the Earth, should not be decided by an elite band of individuals. Perhaps it is time to introduce a system that allows all members nations to one vote each rather than putting immense pressure on a chosen few to make decisions of such magnitude, decisions that seem inevitably lead to questions of questionable behaviour.
Remember issues concerning FIFA are not just isolated to the vexed question of who gets to host World Cup's. There are countless other areas that many feel that FIFA drags their feet on, whether its in relation to the goal-line technology debate to foreign player quotas and homegrown rulings, there is surely no denying change is needed because for too many the headline of this piece is far too easy to answer.
Do you Trust FIFA?
---
Fancy a flutter? Join
Sportingbet
and get a free bet worth up to £50! There are countless markets to bet on including which team will win, the first goalscorer, the correct score or even the time of the last goal. You can also try your hand at an accumulator and try to win big from a small stake. So visit Sportingbet.com and register now to put your money where your mouth is.