The battle at Brisbane has whetted the apetite
Compare and buy The Ashes tickets with Tixdaq.com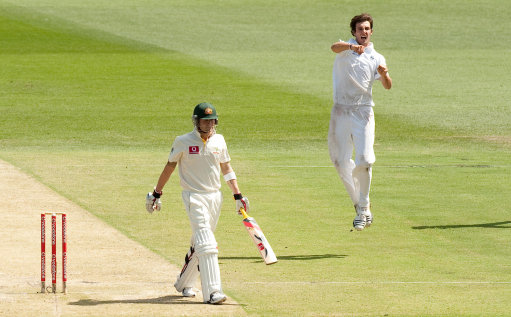 After the see-saw opening match at The Gabba, the 2010/11 Ashes series is well and truly alive.
The match swung one way and then the other as both teams sought to wrest control of proceedings before the game ended on a high scoring draw on Monday. Neither team has the edge in terms of matches one though England might lay claim to a moral victory after they rescued themselves from the perilous situation of being 200 runs behind at the start of their second innings to break all sorts of records on their way to posting 517 for 1. The Australian bowlers will have been demoralised by their inability to make inroads while England's top order had plenty of time in the middle to bolster their confidence.
However, perhapos it would have been better not to declare and let the Australians taste a little of what the tourist had enjoyed or the previous three days. By allowing the hosts to coast to 107 for 1 beofer the captains shook hands on a stalemate, England allowed the Aussies a respite from the psychological battering they had gien them.
Still, it sets up the next match  at the Adelaide Oval and guarantees that scores of cricket fans will be up all day or night – depending on your location on the planet   tuning into their television or watching Ashes streaming via their computers to make sure they keep up to speed with a fascinating contest. The teams have not yet been announced but it is expected that Mitchell Johnson will be dropped after his Brisbane nightmare to be replaced by Doug Bollinger. England will almost certainly be unchanged unless there are any injury concerns and they will hope that star man Graeme Swann can find his form after an uncharacteristically average performance first time out.
Much will hang on the toss and many believe it would be a good one to lose such is the enigmatic nature of the track in Adelaide. But ultimately it will be the performance of the individuals involved rather than the calling heads or tails that will decide this match and it promises to be another cracker.