Two new Glee live shows have been announced, to take place at London's O2 Arena.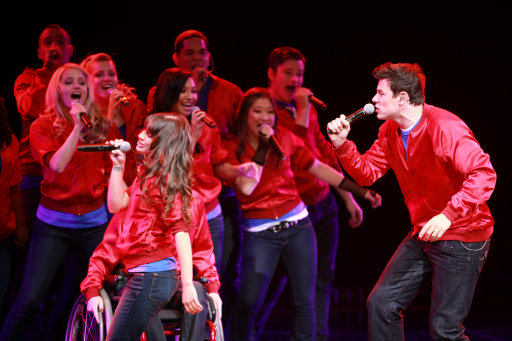 The cast of hit US TV show Glee will be performing two extra dates at London's O2 Arena as part of the Glee Live tour. The extra dates will be the 28th and 29th June, and tickets will go on sale this Monday.
Glee Live tickets are available online now, with extra tickets on sale on the 6th December.
MEN Arena, Manchester – 22nd June
MEN Arena, Manchester – 23rd June
O2 Arena, London – 25th June – afternoon
O2 Arena, London – 25th June – evening
O2 Arena, London – 26th June – afternoon
O2 Arena, London – 26th June – evening
O2 Arena, London – 28th June – evening
O2 Arena, London – 29th June – evening
O2 Arena, Dublin – 2nd July – afternoon
O2 Arena, Dublin – 2nd July – evening
O2 Arena, Dublin – 3rd July – afternoon
O2 Arena, Dublin – 3rd July – evening