The band's final ever show will be aired at cinemas across the UK.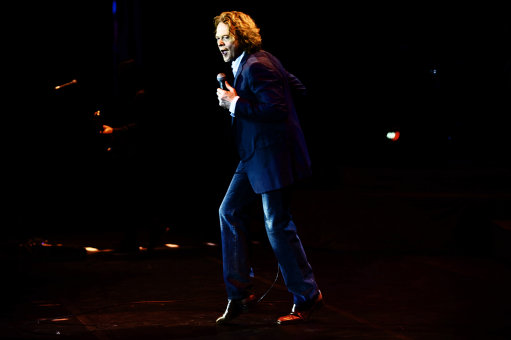 Simply Red's last ever concert is set to be broadcast across UK cinemas.
The live show will take place at London's O2 Arena on Sunday 19th December 2010, as part of the band's Farewell Tour, and the cinema screenings will air at 8:30pm on the same evening.
Participating UK cinemas include Cineworld venues in locations such as Birmingham, Cardiff, Bolton, Bradford, Dundee, Eastbourne, Falkirk, Gloucester, Ipswich, Isle Of Wight, London, Middlesbrough, Milton Keynes, Northampton, Nottingham, Sheffield and Wolverhampton. Also confirmed to show the event are Showcase cinemas in Leeds, Reading, Peterborough and Coventry, as well as many more.
Simply Red tickets are still available for the live show, and are trading on fan-to-fan exchange websites from £69. Floor level tickets are available from £149.
Tickets are in fact available for all upcoming Simply Red Farewell shows, including performances at Nottingham Trent FM Arena, Birmingham NIA and Manchester MEN Arena this month.