The US comedian will perform in London in 2011.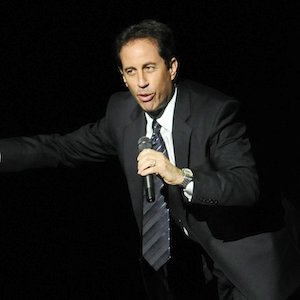 Jerry Seinfeld has announced a one-off stand up show at London's O2 Arena next year. The American comedian famous for the TV series "Seinfeld", which was about a character based on himself, which lasted nine seasons in the USA.
Jerry Seinfeld is also a popular stand up comedy, with a reputation for satire and observational comedy.
The one off show at the O2 Arena will take place on the 3rd June 2011, and tickets go on sale this Friday. The show will be extremely popular as it is only a one off show, and Jerry Seinfeld does not visit the UK often.
Jerry Seinfeld tickets will be available from Friday.