Up and coming footballer commits suicide.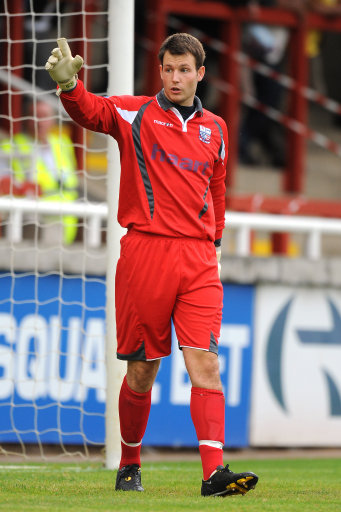 Young goalkeeper hangs himself after discovering that his fiancée slept with John Terry's brother

A young goalkeeper hanged himself after his fiancée left him for his team mate – who is John Terry's brother.
Dale Roberts, 24, killed himself after his 25-year-old partner Lindsay Cowen had an affair with his Rushden and Diamonds team mate Paul Terry.

Lindsay left Roberts in May after Terry slept with her while staying at the couple's home.

Distraught Roberts refused to play alongside his cheating team mate at the Conference club and Terry was swiftly released and joined Darlington in August.
Paul is the elder brother of Chelsea and England footballer John Terry. His fling mirrors that of John's alleged affair with Vanessa Perroncel, ex-girlfriend of the star's England colleague Wayne Bridge.
Lindsey admitted the affair when a suspicious Dale confronted her at their home in Higham Ferrers, Nothamptonshire.
Last night, the 24-year-old was found dead in the house. Police said there are no suspicious circumstances surrounding the death.
Roberts was left heartbroken by the split and struggled to cope with losing his fiancée, according to friends.
A source said: 'They (Lindsay and Paul) became an item after Paul stayed the night at the couple's home in Higham Ferrers when Dale was injured.
'All hell broke loose and Paul ended up being released as the rest of the team didn't want to play in the same side as him.
'Dale has been heartbroken about it ever since.' (Daily Mail)
Tributes are pouring in for the former Nottingham Forest and Rushden & Diamonds goalie and of course are thoughts are with his friends and family at this tragic time. Dale Roberts at just 24 had a great deal to offer both in terms of his footballing career and indeed his life as a whole and this is a very tragic case indeed.