Katy Perry is set to make an appearance on a hit US sitcom.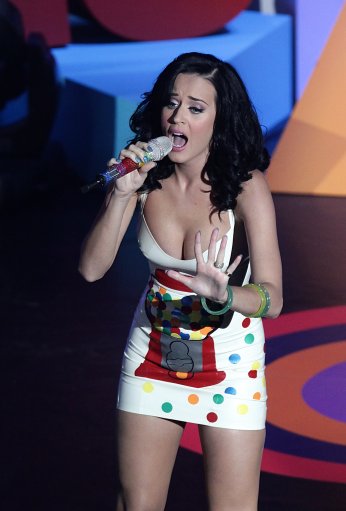 American singer Katy Perry is set to make a cameo appearance on hit US TV show How I Met Your Mother. The pop star will be playing the role of Honey, a potential love interest for character Ted Moseby.
The appearance will be the third time that Perry has acted on television in recent months after joining The Simpsons for a special live action and a controversial appearance on Sesame Street.
Katy Perry tickets are now on sale for the singer's upcoming UK appearances. The Katy Perry UK tour will see the artist perform at some of the countries top venues throughout March and April, before returning for an arena tour in October.
All upcoming Katy Perry live dates are listed below:
Hammersmith Apollo, London – 17th, 18th, 19th March
Apollo, Manchester – 21st, 22nd March
Echo Arena, Liverppol – 27th March
O2 Arena, Dublin – 28th March
Trent FM Arena, Nottingham – 30th March
BIC, Bournemouth – 31st March
Cardiff International Arena – 1st April
Metro Radio Arena, Newcastle – 3rd April
LG Arena, Birmingham – 4th April
SECC, Glasgow – 5th April
Wembley Arena, London – 9th April
Motorpoint Arena, Sheffield – 12th October
Echo Arena, Liverpool – 18th October
Cardiff International Arena – 19th October
Odyssey Arena, Belfast – 24th October
NIA, Birmingham – 26th October
Metro Radio Arena, Newcastle – 27th October
Aberdeen Exhibition Centre – 29th October
MEN Arena, Manchester – 31st October
SECC, Glasgow – 3rd November
Trent FM Arena, Nottingham – 5th November
O2 Arena, Dublin – 7th November