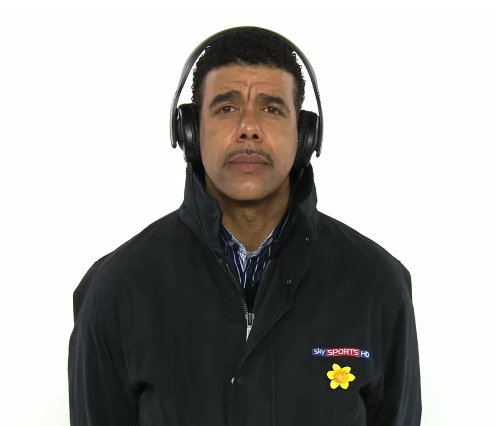 CONTROL KAMMY'S CATCHPRHASES
AND WIN TICKETS TO THE CARLING CUP FINAL
Chris Kamara's famous phrases are now in the hands of football fans thanks to Marie Curie Cancer Care and The Football League
Marie Curie Cancer Care and The Football League are putting control of Chris Kamara in the hands of the public with an interactive video soundboard of his famous catchphrases.
Control Kammy at http://kamara.mariecurie.org.uk/
Football fans can watch Kamara recreate twelve of his well-known slogans from 'Unbelievable Jeff' and 'The man mountain' to the hilarious missed red card incident at Portsmouth.
Produced to promote Kamara's trek up Mount Kilimanjaro in June for Marie Curie Cancer Care, the soundboard also offers Football League fans the chance to win exclusive tickets to the 2011 Carling Cup Final plus a VIP tour of Wembley.
Chris Kamara is the official ambassador of the 2010/11 season-long partnership between The Football League and Marie Curie Cancer Care which aims to raise £500,000.