Danish international happy to stay right where he is.
Chelsea Tickets Available from Telegraph Tickets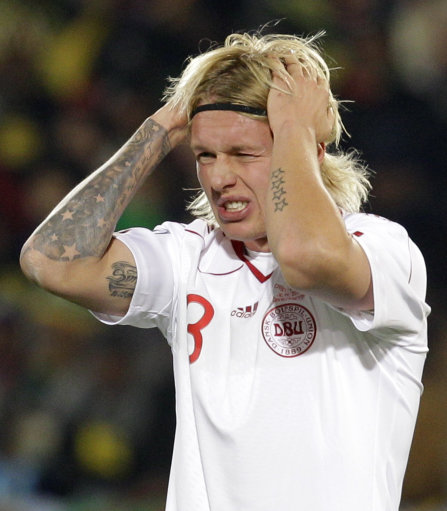 The agent of Wolfsburg defender Simon Kjaer has categorically denied any link with reigning Premier League champions Chelsea. The Blues are looking to bolster their defence after a shaky start which has saw them win only three of their last 12 Premier League fixtures.
Benfica defender David Luiz has been a long term target for Chelsea, but with the problems they are having agreeing a fee for the Brazilian, boss Carlo Ancelotti has turned to Denmark international Kjaer to sort out his side's defensive problems. The 21 year old defender joined Wolfsburg in the summer from Italian side Palermo and has impressed heavily in Germany.
However, the Dane's agent Mikkel Beck insists Chelsea have yet to make a formal offer for Kjaer and there has been no contact between the two sides. Beck said: 'We haven't heard anything from neither Wolfsburg nor Chelsea. We are concentrating on the fact that Simon is happy to play for Wolfsburg and has three-and-a-half years left on his contract.'
Kjaer impressed at last summer's World Cup and already has 15 international caps under his belt for Denmark, despite only being 21. He moved to Palermo at the age of 19 and has been attracting admiration from a whole host of top flight clubs including Manchester United and Liverpool.