Stamford Bridge club prove they are still capable of making astronomical offers.
Chelsea Tickets Available from Telegraph Tickets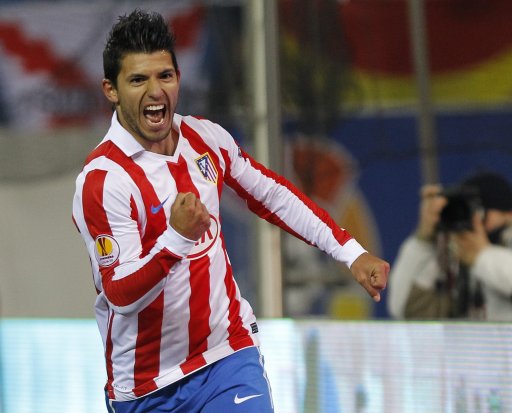 Chelsea have had a £52m bid for Atletico Madrid striker Sergio Aguero and defender Diego Godin rejected.
Real Madrid's £39m bid for Argentine Aguero was also recently rejected.
"Atletico have said no to the two offers because they believe in these two players," said majority shareholder Miguel Angel Gil.
Argentina international Aguero, 22, has scored seven league goals this season, while Uruguay international Godin, 24, has won 43 caps.
SOURCE: BBC Sport
They kept that quiet didn't they? Just when it seemed that Manchester City were the only Premier League club capable of making truly meteoric moves in the transfer market along come Chelsea with a mega offer for two very promising Atletico Madrid players.
For the record it does seem that Real Madrid are pushing hard to nab Sergio Aguero but their near neighbours are refusing to give in to advances from the La Liga giants. Roman Abramovich has been a little quiet of late but reports did state that the Russian was still very much behind Carlo Ancelotti and I guess handing him funds to make offers like this would appear to prove that to be the case.
The West London club do need to freshen things up. A number of their side is getting on in years and moves are afoot to bring Benfica centre back David Luiz to Stamford Bridge and clearly Ancelotti had hoped that this pair from Spain would also help rebuild for the future.
Premier League Tickets Available from Tixdaq.com