The farce that isn't just about two Premier League teams squabbling over an Olympic Stadium.
Premier League Tickets Available from Tixdaq.com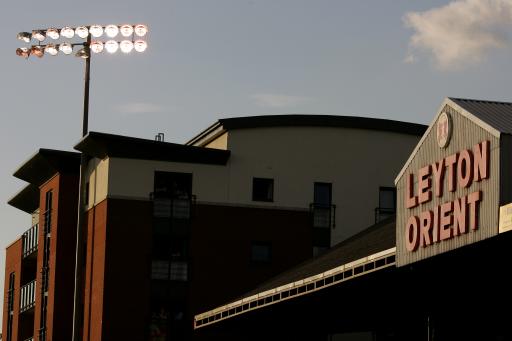 Amidst all the pros and con's, the bitching and the fighting and the track or not the track, it seems that the money men and the cheque-book culture in football has forgotten an old friend.
The Olympic stadium, the subject of two much-publicised bids from West Ham United and Tottenham Hotspur, is located in Stratford. It is an Olympians stones-throw away from Brisbane Road, the home of Leyton Orient, a club established in 1881, some 14 years before West Ham and one year before Spurs.
Yet, in the ensuing scramble to win the rights to the Olympic Park site, this fact has been shamelessly overlooked, swept under the carpet, ignored. Once again it is a case of the little club being forgotten, or at least hidden, beneath the stacks of notes and IOU's brought to the table by the two Premier League clubs.
Richard Scudamore, the chief executive of the Premier League, recently stated that "had Orient kicked up more of a fuss the West Ham and Spurs bids would have been blocked". The question is, who exactly would have listened? The Premier League? No. The Football League? No. Both have a regulation that states their Boards shall only grant consent to a member Club to move to another ground which (wait for it) 'would not adversely affect Clubs having their registered grounds in the immediate vicinity of the proposed location'.
Barry Hearn, the Leyton Orient chairman, voiced his concerns in a damning verdict of the proposed moves and the implications it may have on his club, was Scudamore listening? No. Hearn said: "Unfortunately the [Olympic] stadium is poorly designed, unfortunately the stadium is a waste of public money and it's things like that, that the government and the people involved in the Olympics don't want to hear… Whoever goes there is not good news for Leyton Orient, they're both massive clubs and I've likened it to Tesco moving next to the little sweet shop on the corner."
Should Spurs' bid be successful it undermines the whole "Olympic Legacy" ethos and should West Ham be successful (and stick to their word) the stadium would be a poor spectator experience for football fans. Above all though, the biggest loser would be Leyton Orient.
How tragic that the true legacy of the 2012 Olympic Games could be the death of a club with a 130 year history and one of football's most establish community clubs.
Read more from Anthony at his blog by CLICKING HERE