Anfield Director of Football Damien Comolli planning last ditch moves to help swing successful move to sign Ajax striker.
Liverpool Tickets Available from Tixdaq.com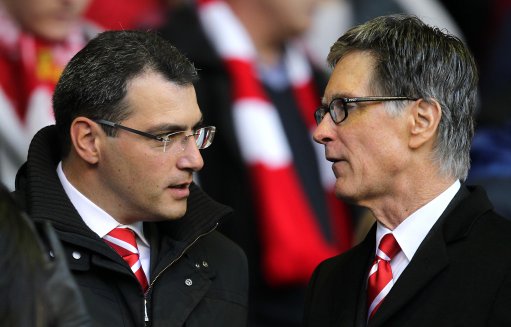 Wolfsburg manager Steve McClaren has offered £6m for Liverpool flop Milan Jovanovic.
The former England manager is desperately trying to fill the void left by star striker Edin Dzeko who joined Manchester City for £27m last week.
And McClaren has targeted Jovanovic, who has failed to make an impression at Liverpool since joining on a free transfer in the summer.
The 29-year-old has started just two Premier League games since August and could be allowed to leave by new manager Kenny Dalglish.
Serie A sides Fiorentina and Genoa have also been keen on Jovanovic, but reports in Germany have revealed that Wolfsburg are the first team to make a formal offer.
SOURCE: TalkSPORT
If Liverpool can make £6m from the sale of Milan Jovanovic then they will be laughing all the way to the bank having at least made a huge profit from the sale of a player who has not shown himself to be able to forge a meaningful career at Anfield. As well as the impending reported departure of the Serbian international, Ryan Babel is also said to be ready to make a move to the Bundesliga with the Dutch winger in talks with Hoffenheim ahead of similar £6m move of his own.
The sale of two players who the Merseyside club feel they can do without will help provide the funds for another bid for Ajax striker Luis Suarez. Hitherto the moves made by Liverpool have said to be insulting and derisory from the Eredivisie side so a new improved £19m offer is being drawn up that is far nearer to the valuation placed on the Uruguayan international's head.
There were some reports earlier in the day stating that Ajax were considering reporting the Premier League side in relation to reports stating they had approached Suarez's agent prior to contacting his club but this appears to have been an unfounded allegation which could help reignite talks to seal a move for the 23 year old.
Suarez appears very keen to get a deal sorted out this month but given there are only a few day left of the transfer window, Director of Football Damien Comolli knows he will have to get an offer on the table that is amenable to the Dutch side some time soon if they are to seal a deal before the transfer window shuts on Monday.
Premier League Tickets Available from Tixdaq.com