Old Trafford veteran considering calling time on his glittering career.
Man United Tickets Available from Telegraph Tickets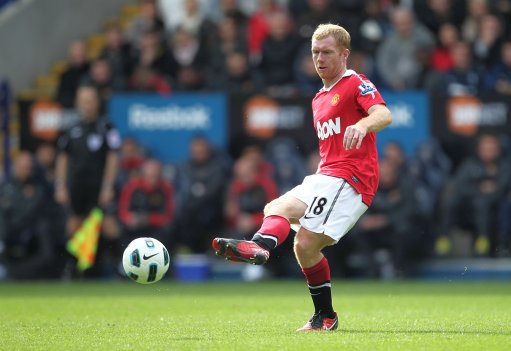 Veteran Manchester United midfielder Paul Scholes has admitted he is still unsure on whether he will continue to play at Old Trafford next season. The 36 year old returned to action against Blackpool on Tuesday night after being out since November with a groin strain, but the Oldham born midfielder is keen to concentrate on his current form rather than talk about signing a new deal with the Red Devils.
Scholes said: 'I don't know what I'm doing next year. I just want to concentrate on getting back playing for now. Hopefully in the next few weeks I can regain some fitness. We've still got some very difficult away games to come.'
The introduction of Scholes in the second half against Blackpool sparked a come from behind victory for Man United and preserved their unbeaten league record this season. Blackpool manager Ian Holloway, among others, heaped praise on the midfielder's performance, branding Scholes a 'genius'.
The Blackpool boss stated: 'I played against him once or twice and he is an absolute genius. Paul Scholes is one of my favourite passers of the ball ever. When he passes the ball it stays passed. The ball goes exactly where he wants it to.'
Scholes came through the youth team ranks at Manchester United and has been an ever present since 1994, winning two Champions League trophies, three FA Cups and 9 Premier League titles. He has struggled over the last couple of seasons with his fitness, which is a sign of his age, but Manchester United manager Sir Alex Ferguson would still love to keep the midfielder at the club for as long as possible.