Fighting back to fitness our Portsmouth columnist has a lot to talk about.
Premier League Tickets Available from Tixdaq.com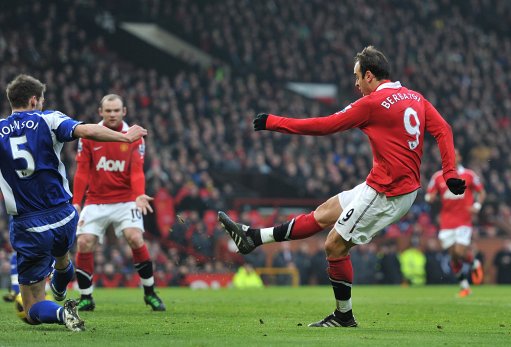 Hi everyone, it has been a few weeks since I did my last column and the reason for this is that I've been doing my most intense rehab and training integration for the past month or so. I'm delighted to be back involved and the first time I was involved in a crossing and finishing session in nine months brought some serious excitement to my stomach.
After so much hard work, there's now the next hurdle of getting a good level of fitness which may take approximately six weeks after having had so much time out. I'm a stickler for doing things the right way but with that I have to battle my impatience because ultimately I just love playing football and I'm within touching distance now of pulling on the number nine Pompey shirt for the first time.
It was interesting to see the general reaction the first woman referee in the premiership… In a male dominant sport it was always going to get increased scrutiny and in my opinion she did a good job despite some people's response. Breaking down barriers in all walks of life always meets with resistance but it's good to see people being leaders and not playing the role of a sheep.
Chelsea seem to have found their mojo again after a few good results. It was only a matter of time with all the quality and experience they have. Dimitar Berbatov has been a joy to watch so far this season, I don't think that there is another player in the premiership with a first touch as good as his and the goals he is adding to the Manchester United front line are definitely helping to keep their momentum in the league.
The games between United and Chelsea this season will be massive games and exciting considering they still have to play each other twice. Another player who deserves a special mention is Ryan Giggs! He took his appearances to over 600 and also scored against Birmingham cementing his place in history as the only player to have scored in every Premier League season since it started… He is by far in the top three players I've ever trained or played with. His attitude to football, his loyalty and his undoubted ability are unquestionable.
I was asked whether I think Avram Grant has been given a fair crack of the whip at West Ham!?… I think that as soon as you sign a contract as a player or manager in this day and age with such intense scrutiny, you know you are expected to deliver almost instantly. Avram know's this so it will be no surprise to him that he is under pressure due to their position in the table. However, that is not necessarily saying he deserves it and shouldn't be given time.
A few other questions I was asked were whether I think Man City could realistically win the league this year and who do I tip to go up from the Championship!?… I'd say yes of course Man City could realistically win the league. As we stand they are third in the table just three points behind Utd and there is a lot of football still to be played. With regards to who I think will get promoted from the championship, I'd say automatically it will be QPR and one of either Cardiff, Swansea, Norwich or Leicester surprisingly enough. Sven has got Leicester playing well with a lot of fire power now since the arrivals of Vassell and Yakubu. The play offs is always a lottery with so many teams including ourselves still able to mount a serious challenge on the play off places with a good run in.
I don't know whether you could call it a new years resolution or not but I've decided to learn another language with Spanish being the front runner at the moment… It is in direction competition with Italian and surprisingly to some people Arabic. I think this will benefit me in my future as society is becoming more and more multi cultural especially with media and technology advancing so quickly.
So it's 'Adios' for now, Stay Positive! One Love!
You can also keep up to date with what's happening through Twitter, either @DanielWebber81 or @Concave_Soccer