Stamford Bridge ready to offer Nicolas Anelka as part of deal to land Anfield goal machine.
Liverpool Tickets Available from Tixdaq.com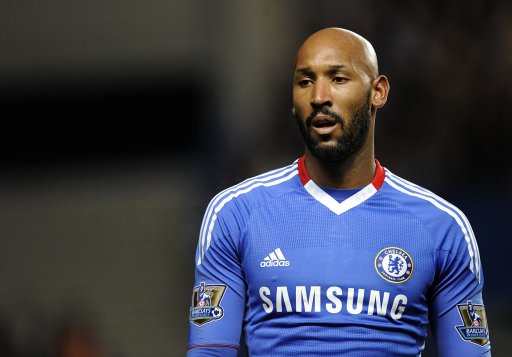 Rebel Liverpool striker Fernando Torres will be allowed to leave the club before tomorrow's transfer deadline, providing Chelsea owner Roman Abramovich comes up with a package to match Anfield's £50million valuation.
Liverpool have agreed to let Torres go for straight cash or a partexchange deal involving Chelsea striker Nicolas Anelka, who would be valued at £8m.
And if Torres does depart, few at Anfield would miss him. The Spaniard has become a surly, sulking figure in recent months.
One team-mate admitted: 'He has always been admired by his teammates, but not loved.'
Crucially, Liverpool manager Kenny Dalglish is in agreement with American owner John W Henry's strategy and accepts that it is better for the club to sell at the right price than to keep an unhappy player.
Torres has a clause in his contract which allows him to leave for £50m this summer and Liverpool are determined not to get a penny less by selling him now in a deal that would smash the British transfer record, set in 2008 when Manchester City paid Real Madrid £32.5m for Brazilian forward Robinho.
SOURCE: Daily Mail
This source believes that an offer that includes ageing French international Nicolas Anelka will some how be acceptable to the Anfield side, but would it really? If indeed there is a clause in Fernando Torres' contract that says he can leave for £50 then it is all down to Chelsea and whether they are willing to make a bid of that magnitude.
It seems that the 26 year old Spanish international World Cup winner would be worth around that figure but that would of course leave Liverpool having little time to bring in another striking option hence the offer of the former Real Madrid, Arsenal and indeed former Liverpool loan signing Anelka may well be a little tempting.
Torres is now apparently training alone today at Melwood and it seems highly unlikely Kenny Dalglish would pick the striker on Wednesday, if he is still at the club, and the Merseyside club has to decide if it is worth keeping a player who has made it clear he wants to leave.
An interesting side story would be whether the Liverpool striker would be 'unfit' for duty for Chelsea should he indeed be signed by the West London club, as the two sides go head to head next Sunday.