Stamford Bridge plan improved bid for Anfield hotshot.
Liverpool Tickets Available from Tixdaq.com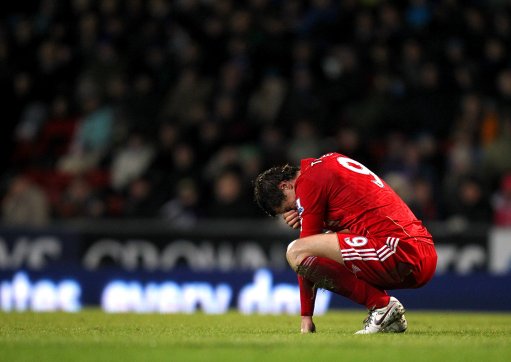 Chelsea prepare to smash British transfer record to secure £50 million deal for Liverpool striker Fernando Torres
Chelsea are planning to make a £45 million cash offer for Fernando Torres, which would smash the British transfer record and, they hope, secure his move to Stamford Bridge. Add-ons to the deal would push it up to Liverpool's valuation of £50 million for the 26 year-old, who submitted a transfer request on Friday.
The Premier League champions will make a final decision on Monday morning on whether to deliver the offer or make a revised bid. The final decision will rest with owner Roman Abramovich.
Liverpool had hoped to sign Nicolas Anelka if they agreed a deal to sell Torres, but the striker is not keen on leaving Stamford Bridge and Chelsea do not want him to go. The London club have offered Salomon Kalou to Liverpool after their suggestion of taking Daniel Sturridge on loan was rejected out-of-hand. Liverpool do not want either player.
SOURCE: Telegraph
Will Chelsea's offer of £45m be enough to tempt Liverpool to offload a player who has made it abundantly clear he wants to leave? Well the Anfield side will need to do some serious thinking about the value of keeping an unhappy player at the club. There is no denying that the Spanish international's decision to put in a transfer request so near to the end of the January window poses many questions, not least the 26 year old's lack of loyalty to the Merseyside club.
In many ways Carlo Ancelotti can afford to make this offer and then stand back because they have set out their stall and their interest in Torres is clear and now all is left is to see how Liverpool proceed. Perhaps other suitors for the former Atletico Madrid man will surface with the clock ticking and there have been muted reports that the likes of Inter Milan may be lining up surprise moves, but that seems very unlikely, not least because San Siro boss Leonardo signed Giampaolo Pazzini from Sampdoria a few days ago.
Chelsea could of course do with some fresh attacking options with their first choice pair, Didier Drogba and Nicolas Anelka getting on in years and Roman Abramovich clearly has the funds to complete such a move so it is very much a case of who blinks first.