Goodison Park boss infuriated by White Hart Lane bid.
Tottenham Tickets Available from Tixdaq.com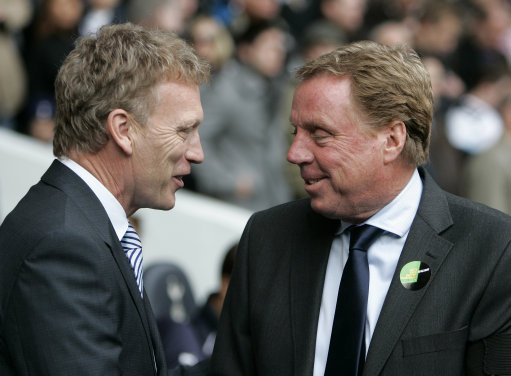 David Moyes has accused Tottenham Hotspur of showing disrespect to Everton and Phil Neville after they made a £500,000 bid for the club captain on transfer deadline day.
"We have had an offer from Tottenham of £250,000 which we received on Saturday afternoon. Then it was upped to £500,000 on Monday morning," said Moyes, who will be in north London tonight, when his team face Arsenal in the Premier League. "I think that is insulting. It was £250,000 on Saturday afternoon when I was leaving the ground and they upped it to £500,000 on Monday morning. That was £250,000 now and £250,000 paid in a year's time.
"There is no reaction to that. I think an offer like that for Everton's captain is a disrespectful offer to the club and I think it is a disrespectful offer for a player of Phil's qualities. I could understand it if he had six months to go on his contract, but he has 18 months to go and he has played more or less every game for Everton this season."
SOURCE: Guardian
In this day and age that offer is not just derisory it is definitely insulting and Harry Redknapp must have known such an offer would fail which leads me to wonder why the bid was lodged at all? Tottenham appear to have failed in a number of bids this month but in truth the White Hart Lane squad is already pretty massive and do the North London club really need another full back?