We were sent an email by a clearly exasperated Evertonian who wished to contact the Goodison Park club to voice his concerns so he sent the club's chairman Bill Kenwright the email below, which seemed well worth the rest of you seeing.
Everton Tickets Available from Tixdaq.com
Watch Everton v Blackpool live streaming with GetSport.TV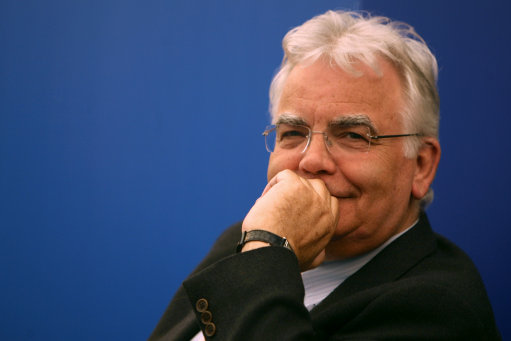 Dear Mr Kenwright,
I don't know if you'll see this e-mail or if you even care but I'm going to write it anyway in the hope that someone takes notice. our club, the peoples club has woken up this morning, after another transfer window has closed, lighter by three players from the first squad with no-one in to replace them. This following an equally fruitless summer when all above, around and even below us were frantically strengthening, and despite the entire footballing world being acutely aware that everton have the smallest squad in the league. This situation is no longer acceptable and the excuses are not only wearing thin but are beginning to grate on an increasing number of fans.
The perception amongst the fans is that you and the board have put little or nothing into this club you say you support and that all the money spent has been generated by revenue and player sales. In fact, figures I have seen recently say, apart from money raised by player sales, money spent by the club on buying players is only £6.8m. £6.8m over ten years? Hardly a large investment. I cannot verify if these figures are true due to the deafening silence emanating from yourself on financial matters, but it is plain to see that we are continually outspent by even the smaller clubs in the premiership. We are then told that the reason for this is that all monies go to servicing our debt and yet outside sources state that our debt is higher now than it was five years ago. again, I have no confirmation from you because 'the peoples club' does not inform the people.
This transfer window has just seen, potentially, a one season wonder go to our neighbours for £35m and one of their best players leave for £50m, and yet one of OUR best players has just walked away for £2.5m and this is not anything new. Last summer Gosling left for nothing and we have seen a constant stream of players leave our club for little or nothing due to the shortness of their contracts. this is financial suicide and down to bad management. The bigger clubs NEVER allow players to wind down a contract, sign or be sold should be the message to contract rebels. for example the £2.5m for pienaar would have been £10-15m if sold last summer.
As you profess to be a fan, you should be aware that everton football club is one of the oldest clubs in the country, a founder member of the football league, and a pioneer and ground-breaker in the footballing world. under-soil heating and the use of 1-11 on football shirts being two of our achievements (Dixie Dean, the worlds first no.9). also, despite sharing a city with and 'living in the shadow' of one of the worlds greatest teams, we still have a large world-wide fan base and are the fourth largest club in the country in terms of silverware. We are behind only Liverpool, Man utd and Arsenal and this is the company we should be keeping at the TOP of the table, not fighting (and losing) for points and players with the stokes and Wigan's at the BOTTOM.
I wish to close this letter by saying this is not, yet, a personal hate campaign by Evertonians. we are grateful to you for saving us from the previous regime, but there are a growing number who see you simply do not have what it takes to take this club forward again. It is believed that the reason buyers are not coming forward is that a) you are over-pricing the club, when you take into account what a new owner would have to put in for a new stadium and players, and that b) your stipulation for selling is that you are allowed to remain in charge, which frankly is like selling an toy to someone and still wanting to play with it, its not going to happen. Please, Mr Kenwright, leave this club as you entered it as a true blue and a gentleman, and not a hate-figure like your predecessor, Mr johnson. NIL SATIS NISI OPTIMUM not satisfied with less than the best. do what is best for this club and not what is best for your ego or wallet.
Yours Sincerely
Richard Gilbertson