If you are looking to take in some top sporting action while enjoying a few days away, football related city breaks could allow you to see some of the world's biggest teams in action while soaking up breathtaking destinations.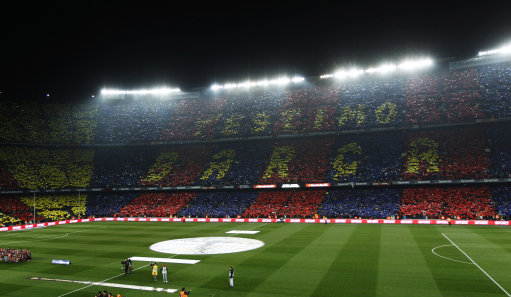 If you are looking to take in some top sporting action while enjoying a few days away, football related short breaks could be the perfect way to see some of the world's biggest teams in action while soaking up the atmosphere in some of Europe's most vibrant cities.
And whether you cheer on Chelsea, Arsenal or one of London's other glamorous Premiership sides, or would like to witness the passion of the Manchester or Liverpool derby matches firsthand, you will find that Britain, the traditional home of football, offers plenty of places for you to take in the beautiful game.
If you're lucky enough to secure tickets for a big game or perhaps even an England international match, you'd be wise to book a hotel in London well in advance. Try travelsupermarket.com hotels comparison, service to see if you can book a room near the club stadium, or Wembley stadium – the home venue of England's national side.
As well being the ground where the international side play their home fixtures, it is also the venue of the League and FA Cup finals; if you can get a ticket then you'll be in for a fantastic atmosphere at one of the UK's most anticipated sporting events.
To get a better idea of the size and splendour of the stadium, you can go on a guided tour where you can see the Jules Rimet trophy, which England received upon winning the World Cup in 1966.
Of course, Wembley is not the only football ground to be located in the capital. You may want to watch a game at the Emirates Stadium, the home of Arsenal FC.
Holding a total of 60,000 spectators, you can be sure that a match here will provide a colourful atmosphere. Arsenal are one of the most successful sides in English football and with Thierry Henry and Dennis Bergkamp among those to have played for the Gunners in the past, a game at the Emirates could allow you to see the next generation of football superstars do battle on the pitch.
Tottenham Hotspur's White Hart Lane and Chelsea's Stamford Bridge are just two of the other London grounds you can visit to take in some top-class football. Once the final whistle has blown, why not stop by the club shop before seeing some of the capital's other attractions, such as Buckingham Palace and the Tate Modern?
But your football focused weekend breaks do not have to be limited to London. You may also want to take a trip to Manchester to watch a game. As well as having a rich musical heritage, the city has a strong sporting history with its two sides, Manchester City and Manchester United, bitter rivals. A trip to either Old Trafford or the City of Manchester Stadium will ensure you see some of the world's top players in action including Wayne Rooney, Rio Ferdinand, Carlos Tevez and the Toure brothers of Man City.
Alternatively, you can combine fantastic football with a short break to some of the most glamorous cities in continental Europe. Milan is home to two famous clubs – AC Milan and Internazionale and after watching either of these teams you can stop by some of the Italian city's other attractions such as the Museo Poldi-Pezzoli and the Milan Aquarium.
Visiting the Spanish capital of Madrid, meanwhile, provides you with the chance to see Real Madrid play at the Bernabeu. One of the most successful teams in world football, David Beckham and Zinedine Zidane are among the stars to have appeared for the La Liga side.
Combining football with a relaxing weekend break to one of Europe's top cities is a great way to spend a few days, whether that's watching a live match or taking a stadium tour, perfect for followers of the beautiful game.
Here's an infographic showing 5 worthwhile European football stadium tours with pricing, how to get there and other attractions in the area. (Click to Enlarge)