Wenger reacts to stinging criticism of his captain at Emirates Stadium.
Arsenal tickets available from Tixdaq.com
Watch Newcastle v Arsenal live streaming with GetSport.TV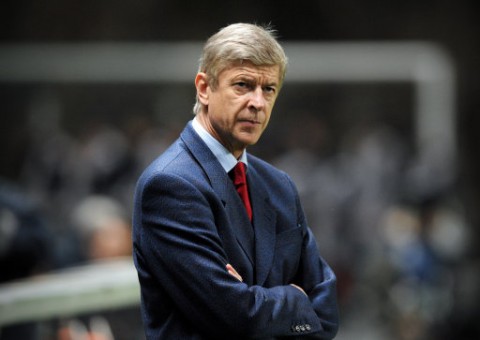 Arsene Wenger today claimed Arsenal captain Cesc Fabregas was the subject of a witch hunt.
According to Everton manager David Moyes, the Spain midfielder made unrepeatable comments to match officials as the players went down the tunnel at half-time of their Barclays Premier League clash at Emirates Stadium on Tuesday night, which should have earned him a red card, when Arsenal trailed to a goal which both managers agreed should not have been given due to offside.
Wenger is in no doubt his captain is being singled out.
Asked by Press Association Sport if he thought there was a witch hunt against Fabregas, the Arsenal manager replied: "Yes.
"We are long enough in the job to know that somebody picks on you for a while, and you are in the heat of the moment.
"I believe that it is wrong for Moyes to come out on what he pretends to have heard in the tunnel," Wenger said.
"If I come out with what I have heard in the tunnel is the last 10 years, you would be amazed.
"I think there is a rule in our job to never come out with what is said in the heat of the moment. That usually is respected by everybody."
SOURCE: The Independent
Many will dismiss Arsene Wenger's outburst as paranoia, but I believe that he may well have a point.
Most footballers in the country seem to struggle to control their emotions during the heat of a game.
This example is not to single him out – for he is no worse than most – but you don't have to be a lip reader to realise that Wayne Rooney has often used language to officials that might not be welcome at a dinner party.
Or perhaps your dinner parties are more exciting than mine.
Moyes was more likely trying to deflect attention from his own team's disappointing form.
Everton have only won two Premier League games since the end of October, and while Moyes is certainly an excellent manager, he is hamstrung by the lack of investment in his team.
The Toffees now sit just three points above the relegation zone, and need to start accumulating points if they are to climb to safety.
---
Join the Best Football Manager game now, Its Free!