How will history look on former Anfield boss?
Liverpool Tickets Available from Tixdaq.com
Watch Chelsea v Liverpool live streaming with GetSport.TV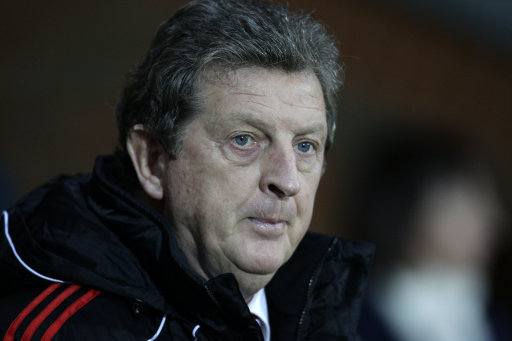 Almost a month on, and amid transfer deadline day madness, I look back over Roy Hodgson's reign as Liverpool boss.
Back in the 2005/06 season Manchester United were knocked out of the European Champions League at the group stages for the first time in over a decade. This – coupled with a resurgent Chelsea, (backed by Abramovich's millions) putting an end to their domestic dominance – led many journalists, pundits and even fans to decide that perhaps Sir Alex Ferguson's reign had run its course. When quizzed by one fool-hardy journalist in the post-match interview, about the over-burdening pressure now on his shoulders, Ferguson responded in his usual curt manner: 'That's absolute bollocks… There's always pressure here. Did you know we went 13 games without winning once? People forget these things.' Three league titles, three league cups, a Champions League win and half a decade later, it's hard to argue with Fergie.
Indeed, it seems people do, undoubtedly, "forget these things". Many seem to forget that under 12 months ago Roy Hodgson was named League Manager Association's (LMA) Manager of the Year. He led Fulham to the Europa League final and was touted as possibly becoming a future England manager. His reward for a fine managerial C.V.? The chance to manage one of world football's biggest clubs, Liverpool.
Fast-forward to January 8th of this year and Hodgson has been relieved of his command at Anfield, the club languishing in mid-table and his career in ruins. Not only did he lose a job he'd worked towards his whole career, but the full impact of his torrid 5-odd months in charge mean he has likely lost the chance to ever work as England boss. So, where did it all go wrong?
Well, it's easy to pick faults, and yes, many of the results Hodgson produced were simply not good enough with the calibre of players at his disposal. Players whom, despite what many who are quick to jump on the bandwagon may tell you, should be qualifying for Europe without breaking a sweat. And yes some of his signings were questionable – Paul Konchesky, Christian Poulsen – as was loaning out Alberto Aquilani with Liverpool so lacking creativity in midfield. And what of Joe Cole? Electrifying in a Chelsea shirt. On current Liverpool form he wouldn't even make it into a Swansea shirt. Raul Meireles is surely the only certifiable success of the new signings. Then there's the issue that perhaps Hodgson's style of football and inability to produce results away from home didn't sit-right with the majority of fans, and indeed, players.
However, it shouldn't be overlooked that Hodgson had one hell of a task on his hands. The previous season the club finished a dismal 7th (its lowest finish since 1998-99) leaving morale at an all-time low. The body-blow of losing Xabi Alonso hadn't been addressed. There were still petty boardroom squabbles to contend with and cash to rebuild was in short supply. Rafael Benitez, no doubt sensing the storm was well and truly brewing (and with his reign called into question after an abject season), decided to pack his bags and uproot to pastures new.
Hodgson was drafted in for the start of the new season and set to work trying to re-build, with limited funds. However, another problem was to present itself to Hodgson – Fernando Torres. After an abject, and injury plagued World Cup, and still nursing a re-occurring injury, Torres made a decidedly muted impact during Hodgson's reign. At many times he cut a forlorn, frustrated figure, ploughing a lone furrow up front. Some will bemoan the lack of suitable support, but don't forget this is a forward who has netted a formidable 65 times in just 102 appearances, playing as a lone striker, and on his day is still the finest finisher in world football. Perhaps the recent emergence of transfer interest from Chelsea could go further to explain the Spaniards diminutive form this season. Whatever, the reasons, Torres' increasingly frustrating performances, coupled with no funds to bring in an adequate back-up striker, scoring goals proved an issue for the reds, particularly when Steven Gerrard was ruled out through injury.
Then there was the issue of a League Cup defeat to lowly Northampton early on, not to mention constant questions surrounding Hodgson's future and his ability to handle the pressure of one of the biggest jobs in football.
Roy faced a turbulent couple of months at the beginning of his reign, with results varying from indifferent (0-0 at Birmingham) to awful (1-2 home to Blackpool). However, November saw three wins in 4 games and the reds looked to have sparked a mini-revival of sorts. Nevertheless, eventually results and performances broke down again and it was back to square one. By January the board had become fed up and Hodgson was relieved of his command. A victim of circumstance? Maybe. A victim of an under-performing squad? Definitely.
The players refusal to perform for Hodgson has only been further highlighted by the fact that they have started to play for new boss Kenny Dalglish. Perhaps Hodgson's tactics did not agree with many of the players, perhaps his man management was not as effective as it was at Fulham. Perhaps it was simply a case of the face didn't fit. Whatever the core problem was, it seems very clear that a great portion of the Liverpool contingent, fans, staff and players alike, did not want Hodgson at the club to begin with. Perhaps they thought he wasn't a big enough name.
It would be interesting to see how the January transfer window would have unfolded if the former Fulham boss was still in the Anfield hot seat. Perhaps a show of support from the board and fresh funds in January would have seen an abrupt change in fortunes and maybe, long-term, Hodgson might have come good. But this is not the world we live in. Modern football is a results driven business, and more than ever results are expected to be immediate. The Rolling Stones once sang 'Time is on my side.' Hodgson, a massive Stones fan, must listen to that song now and feel more than a hint of irony.
Negatives aside, the Englishman did manage to coax one tremendous performance out of his battle weary troops – a 2-0 home victory over Chelsea back in November. And if Hodgson's managerial career is forever doomed to be remembered for his chaotic 29 games in charge of Liverpool, then he deserves that exhilarating Sunday afternoon at Anfield to be remembered as well.