Stamford Bridge boss hopes to sign San Siro youngster.
Chelsea Tickets Available from Telegraph Tickets
Watch Chelsea v Liverpool live streaming with GetSport.TV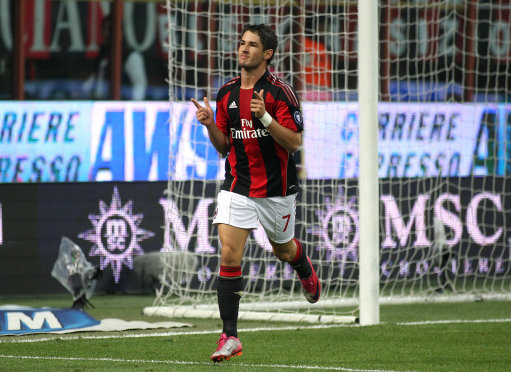 Chelsea boss Carlo Ancelotti is planning a raid on his former club as he looks to sign AC Milan striker Alexandre Pato. The Stamford Bridge manager is planning for the future and having secured the signing of Fernando Torres from Liverpool the Italian is now hoping to snare the Brazilian youngster to form one of the most feared strike partnerships in Europe.
There is much speculation that there will be a mass clear-out at the West London club and that the likes of Didier Drogba and Nicolas Anelka may be sold to help make way for a new generation of talent at the club. Talk of the current strike pair leaving for France and the MLS respectively would therefore go some way to explaining the big money signing of the Liverpool striker Torres in recent days.
AC Milan striker Alexandre Pato has found himself in and out of the first team picture at the San Siro under boss Massimiliano Allegri who has opted to mix and match between the 21 year old Brazilian, Antonio Cassano and Robinho up alongside the in form Zlatan Ibrahimovic, which has led to much speculation that the youngster may look to leave the Serie A side.
It was Ancelotti who brought Pato from Porto Alegre side Internacional as a 17 year old back in 2007 and he helped shape the lethal finisher into one of the most promising players plying their trade in Europe. Whilst leaving Milan would clearly be a big decision for the striker to make a move to rejoin his former mentor at the Premier League side may be very tempting indeed.
Blues owner Roman Abramovich has stated his intention to continue to fund big moves in the transfer market and will sanction any moves to sign the £30m rated front man.